NASCIO announces winners of 2023 Recognition Awards
The National Association of State Chief Information Officers named the winners of its annual awards program, including granting four awards to Minnesota.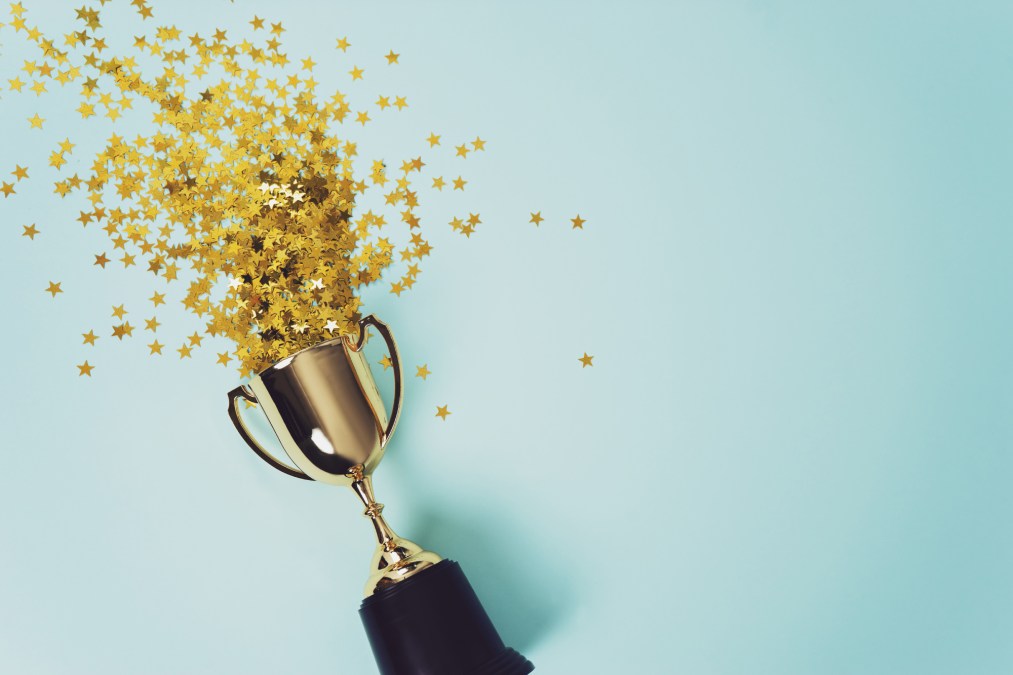 Each year, the National Association of State Chief Information Officers honors state IT projects and initiatives that address critical problems and elevate the digital services experience for residents and government departments.
IT departments this year could submit projects in 10 categories, from cybersecurity to digital services.
The conference's host state Minnesota was a big winner this year, winning in several categories.
NASCIO also received so many excellent entries in the government-to-citizen digital services category that it selected three winners in that category.
Winners of the 2023 State IT Recognition Awards:
Business Process Innovations: Michigan
When Michigan's Department of Technology, Management, and Budget adopted human-centered design as an IT strategy in 2021, it aimed to close the gap between quality IT solutions and good user experience. Its award-winning project, All in for the User, saw measurable success, improving customer satisfaction by more than 20%, improving bids from vendors and buidling stronger business cases for legislative funding requests.
Cross-Boundary Collaboration & Partnerships: North Carolina
To ensure that North Carolinians have access to eligible services and that those services are effective, the state's Government Data Analytics Center decided that it needed to have a complete picture of both residents and the services they use. Using data from federal and state agencies, the center developed NC eLink, a portal that maintains service records for individuals in the state.
Cybersecurity: Hawaii
To combat the rising wave of cyberattacks on government agencies and critical infrastructure, the Office of Enterprise Technologies created the Cyber Risk Scoring System, which aggregates risk data from every endpoint in the executive branch into a digestible risk score that is updated in real time.
Data Management, Analytics & Visualization: California
The California Health and Human Services' Center for Data Insights and Innovation developed the All-Hazards Dashboard, a cloud tool that visualizes facilities and identifies priorities during emergencies and helps handle the logistics of moving people and equipment to better keep residents safe.
Digital Services: Government to Business: Tennessee
Before implementing the Enterprise Licensing and Permitting system, Tennessee Department of Agriculture was using an outdated system that frequently experienced system outages. The project automated licensing, permitting and payment processing to improve business experiences with the state's digital services.
Digital Services: Government to Citizen: (Three-way tie) Minnesota, Ohio, Tennessee
The Minnesota IT department only had six months to develop an application portal for the Frontline Worker Pay program, designed to thank frontline workers who kept the state running during the COVID-19 pandemic. The department managed to create a digital service center that processed more than 1.2 million applications for a share of $500 million allocated for distribution.
In March 2022, Ohio integrated Child Care directly into the state's integrated
eligibility system, Ohio Benefits, which serves more than 3 million Ohioans. By streamlining access to childcare benefits, including Medicaid, SNAP and Cash Assistance through a single system, the state made it easier for users to access critical support services and reduced the workload for caseworkers.
Spurred on by challenges of meeting in-person during the COVID-19 pandemic, officials in Tennessee in 2021 began developing a mobile app called MyTN that now allows anyone to obtain services from afar. Completed this past May, among the the app's services are unemployment benefits, requesting permits, renewing licenses and accessing driver services.
Emerging & Innovative Technologies: Minnesota
The Minnesota Department of Transportation introduced a new method of smart bridge inspection using inspection drones that made bridge inspections faster, more efficient — and most importantly — safer.
Enterprise IT Management Initiatives: Indiana
In fall of 2019, the Indiana Office of Technology removed degree requirements from most state government job descriptions, reviving new opportunities in State Earn and Learn, or SEAL, the state's trade-focused apprenticeship program, to recruit the next generation of IT professionals.
Information Communications Technology Innovations: North Carolina
Through a partnership with PBS and federal emergency management agencies, the North Carolina Department of Information Technology used the a digital broadcasting standard, Advanced Television Systems Committee, to update its emergency services program FirstTech from analog to datacasting, a system that delivers emergency dispatch paging information over digital television signals.
State CIO Office Special Recognition: Minnesota
With the Language Access Project, Minnesota became the first state in the nation to translate a virtual assistant for driver and vehicle processes into Hmong and Somali, improving access for two of its prominent Minnesotan communities.