Minnesota's new GIS chief wants local government collaboration
Alison Slaats, formerly a supervisor Minnesota's GIS office, is the state's new chief geospatial information officer.
The Minnesota state government has announced a new leader for its geographic information systems efforts, promoting Alison Slaats, formerly a supervisor in the Minnesota Geospatial Information Office, as its new chief geospatial information officer.
Slaats, who started in the role May 11, replaced Dan Ross, who stepped down last January. Drawing on a 25-year career in GIS spanning private and public sectors, Slaats told StateScoop that beyond continuing Ross' work to support geospatial efforts across the state government, she's especially interested in working with local governments.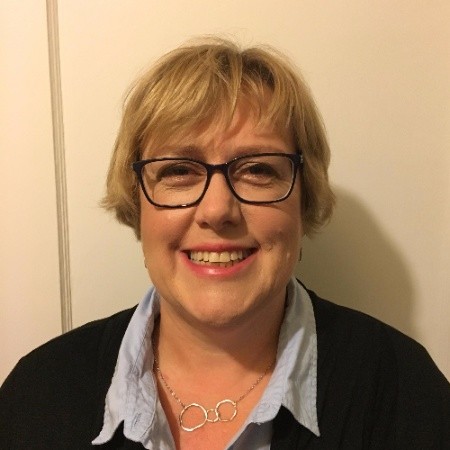 "My particular interest and my reason for coming to MnGeo in the first place actually was because I really care about the collaboration and coordination with our local partners for the purpose of pulling together statewide foundational datasets," Slaats said.
Slaats has worked out of the offices of Minnesota IT Services for the past decade. Previously, her career included teaching at Anoka-Ramsey Community College, working as an analyst for the University of Minnesota, an instructor role at Esri and spending five years as a project manager at SharedGeo, a nonprofit GIS advocacy group.
In the state government, Slaats said her office's work with local governments drives important work — as one example she offered a routine collection of county parcel data.
"We compile that data quarterly and we put it into a statewide standard we have for tax parcel data and then we distribute that data to all the state agencies," she said. "So that's an example of where we hopefully reduce the time spent by the counties fielding ten calls from ten different state agencies that need the same data."
She said her office earlier this year also shared a subset of that data on the Minnesota Geospatial Commons, a website that hosts nearly 1,000 datasets shared by 47 organizations throughout the state. Coordination with local governments and sharing their data is important, she said, because those counties are the arbiters of authoritative troves of information used by all levels of government to make wide-reaching decisions.
"What really brought me to GIS is really that GIS is a great decision tool and we know that many of the questions and issues we face in the world have a geographic component and when you have great geospatial data and you have good GIS tools, you can really put those together to empower business experts, decision makers, leaders and the public to make better decisions about their lives," Slaats said.