Minneapolis CIO says 'data quilting' can solve tough challenges
Minneapolis CIO Fadi Fadhil told StateScoop that his strategy of stitching all of the city's data together will help policymakers solve difficult challenges facing the city.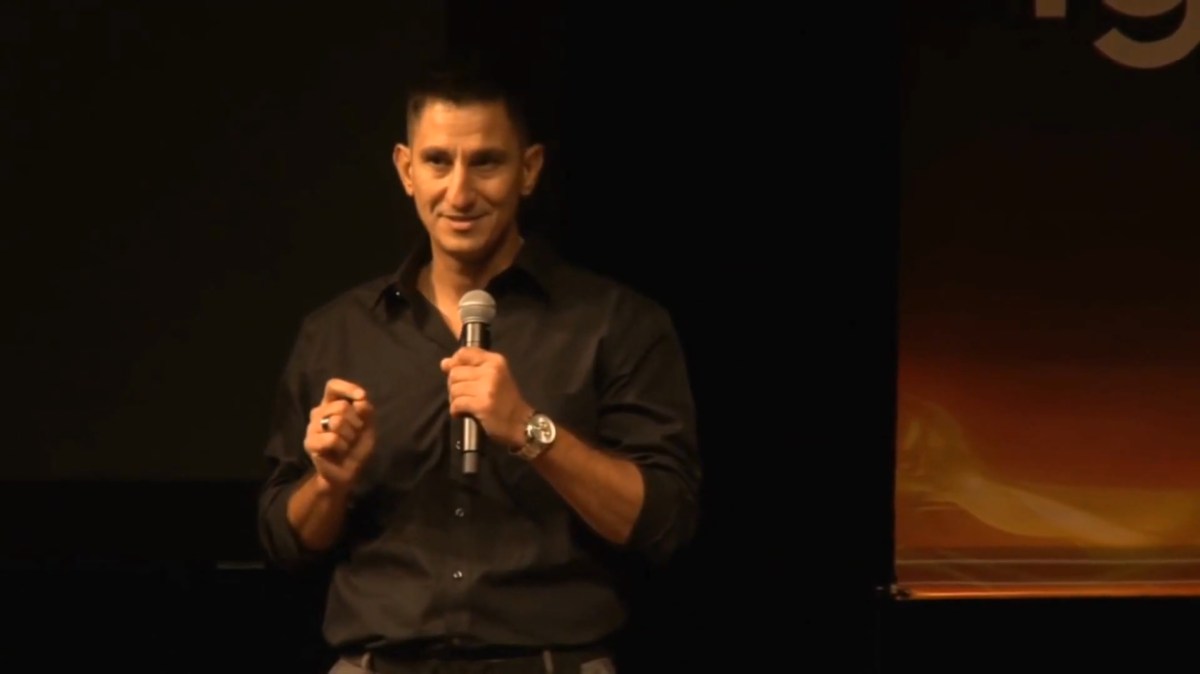 Quilting is a big deal in Minnesota. So much so that the state has played host to a nationally renowned quilting competition since 1979. So when Minneapolis Chief Information Officer Fadi Fadhil needed a name for a new data-sharing initiative that would engage city residents and agency officials alike, there was only one real choice. "Digital quilting," he said, is the first step that the city will soon take to establish itself as a "smart city."
Minneapolis, like almost all big American cities over the past decade, is making an effort to make more evidence-based policy and legislative decisions, earning the "smart city" moniker in the process. To do so, cities have to capture ever-increasing amounts of data — environmental, economic and safety-related — and analyze it, creating actionable trends and patterns that people who work outside of the information technology department can understand. Fadhil, who took over Minneapolis's CIO role in November 2019, told StateScoop that his goal is to show city councilors and city administrators "the art of the possible" within data analysis. That's where digital quilting, Fahdil's strategy of connecting all of the current and future data-collection, comes in.
"Digital Quilting is an intentional idea that all of our data systems are to connect with each other to make a fabric of information, stitched together by the thread of systems," Fadhil said. "[Policymakers] always lean on IT and say 'what can technology do?' And technology goes back and says 'what do you want?' But in reality, technology is responsible for showing the city the art of the possible."
If digital quilting sounds abstract, it's because it is. The process that Fadhil described, integrating different data systems together, is done all the time by cities across the country. But to avoid owning disparate datasets, he said, Minneapolis will as a rule connect everything, ensuring that every data set has a chance to create a correlation with all of the other data sets. This is a step above the city's current open data platform, Fadhil said, from which residents can request singular data sets on different topics like public safety, city planning and financial data.
"In order for us to reach this capability of being able to quickly respond and show data elements and intersections and trends, we have to constantly and consciously make technology decisions that have digital quilting at the heart of it," Fadhil said.
Bringing all of Minneapolis's data together — both "department data" and "system data," he said, is as much a behavioral discipline as a backend IT strategy. And he said there has never been a better time to implement it than 2020. While the integration was underway before the coronavirus pandemic began spreading in March, sudden burdens on the city's health care system, as well as periods of civil unrest and an economic downturn this summer have left Fadhil "racing against the clock" to use data more effectively to solve the city's challenges. Every new connection made by two previously disparate systems could provide an insight that policymakers have been searching for.
"Connecting data in different states has solved problems before," Fadhil said, referencing states that have made progress in reducing the infant mortality rate and the digital divide through data collaboration. "Like I always tell my staff, like the song, 'Don't fear the data, don't fear the data.' Put it out there. Show it to people. Interconnect it. It's ok."
That data will soon be centralized on an online city portal where residents can find all of the city's public dashboards, Fadhil said, a project that he'll be pitching to the Minneapolis City Council in early November. Aside from making it easier for residents to find the city's data sets and visualizations, centralizing the data also makes it easier for Fadhil's team to secure, he said. Maintaining databases and dashboards on disparate city agency websites is both time-consuming for residents and Fadhil's team, hardly fitting the definition of a timely and responsive "smart city" that he is striving for.
"The data culture is like a bicycle pedal," Fadhil said. "One side energizes the other. Some would say, 'Should the city strategy drive the data strategy, or should the data strategy guide the city strategy?' And it's both."