Indiana Gov. Holcomb vetoes last-minute bill that threatened $154 million for broadband
Indiana Gov. Eric Holcomb criticized a provision that could have stalled or prevented broadband infrastructure projects from advancing.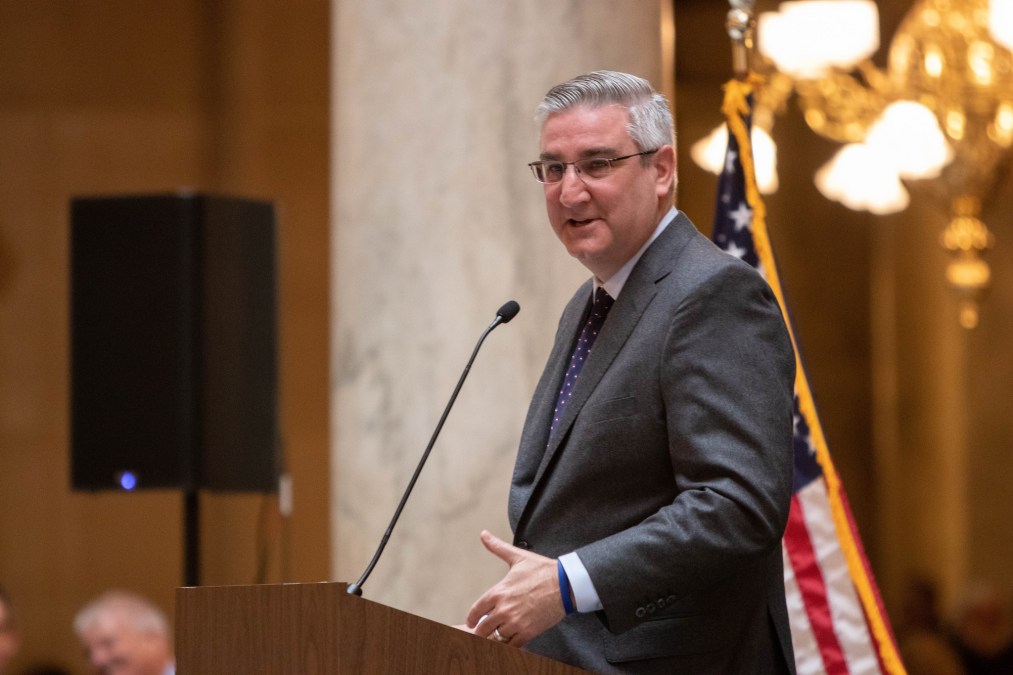 Indiana Gov. Eric Holcomb on Wednesday vetoed a last-minute bill that he said would've threatened $154 million in funding for broadband infrastructure projects across the state.
The bill, HEA 1211, would have required all broadband projects receiving a grant or loan from the state's "Next Level Connections Broadband Grant Program" to pass an additional layer of review. The wording in the legislation may seem "innocuous," Holcomb wrote in his veto letter, but it could have slowed or completely stopped projects launched under a $500 million state-funded economic-development program, called READI.
"It is neither fair nor appropriate to jeopardize or delay the type of transformational and concentrated investments in broadband that would impact at least 28 counties inside 7 separate READI regions in our state," Holcomb wrote.
Holcomb said he agreed with the intent of the added language, but criticized that wording from another bill was added on the last day of the legislative session and that no opportunity was provided for opponents of that bill to voice their dissent.
"This bill is concerning because, for example, certain state agencies, such as the Board of Animal Health (in order to responsibly address health and safety concerns), often have to act very quickly in adopting emergency rules," he wrote. "And while this bill provides that this new review should be completed "within a time consistent with the emergency," it does not provide any resource to an agency if that review is not completed [quickly enough]."