FCC launches 'digital discrimination' task force for broadband
The new task force will be comprised of members from several different bureaus within the FCC, Rosenworcel said.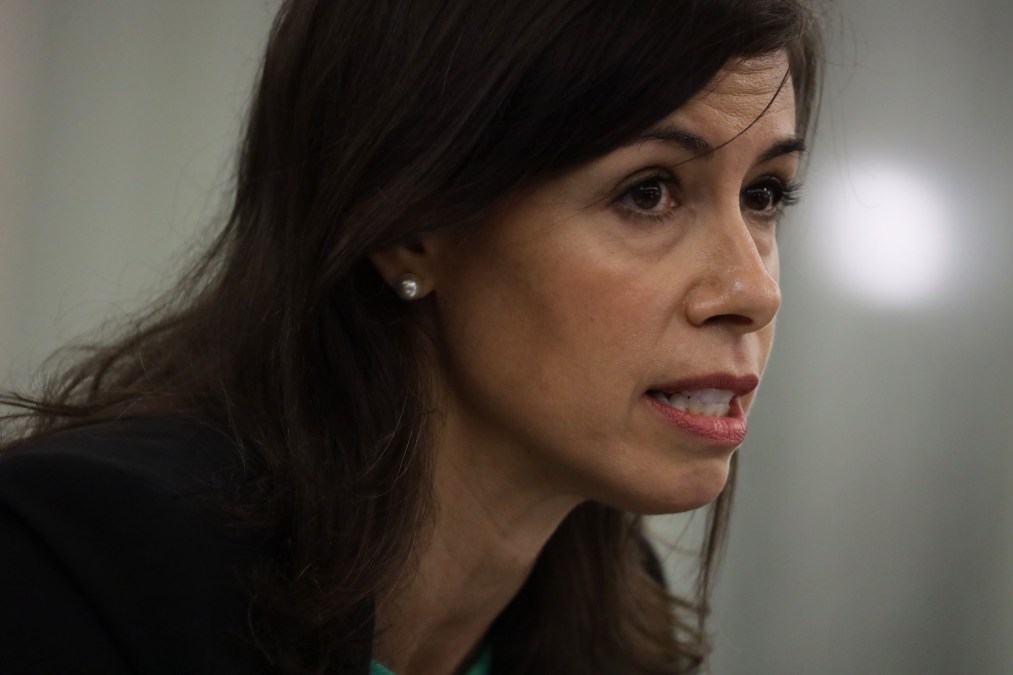 Federal Communications Commission Chair Jessica Rosenworcel on Tuesday announced the creation of a new task force dedicated to promoting equal broadband access and ending "digital discrimination" nationwide.
She said the task force will be composed of several FCC bureaus and led by D'wana Terry, a special adviser to Rosenworcel and the acting director of the FCC's Office of Workplace Diversity, as well as officials in the Office of the Managing Director and Consumer and Governmental Affairs Bureau. The task force will focus on creating policies that limit the discrimination people face based on ZIP code, income level, ethnicity, race, religion and national origin when trying to access affordable broadband, the agency said.
The FCC has until November 2023 to complete several equity initiatives that were laid out in the infrastructure legislation signed by President Joe Biden last November. Among them are adopting final rules to facilitate equal access to broadband service and preventing "digital redlining," which is when broadband providers purposefully leave low-income customers on slower, legacy broadband infrastructure while upgrading infrastructure in wealthier communities.
"Addressing digital discrimination and redlining is a critical piece to living up to our standard of equal access to the infrastructure needed for 21st century success—no matter who you are or where you live. Your zip code should not determine access to broadband—which this pandemic has proven is a must have, just like electricity or water," Rosenworcel said in a press release.
The practice of discriminating against broadband customers based on their income is already illegal in places including California and New York City, but one 2020 study claims that AT&T still does it. The FCC said it will also seek comments from consumers who think they may be victims of digital redlining and work with state and local governments to discourage their local providers from discriminating against customers.