New York City to provide free internet to 200 public housing sites
Mayor Eric Adams and city CTO Matt Fraser said the city plans to connect 300,000 public-housing residents with internet and basic-cable service.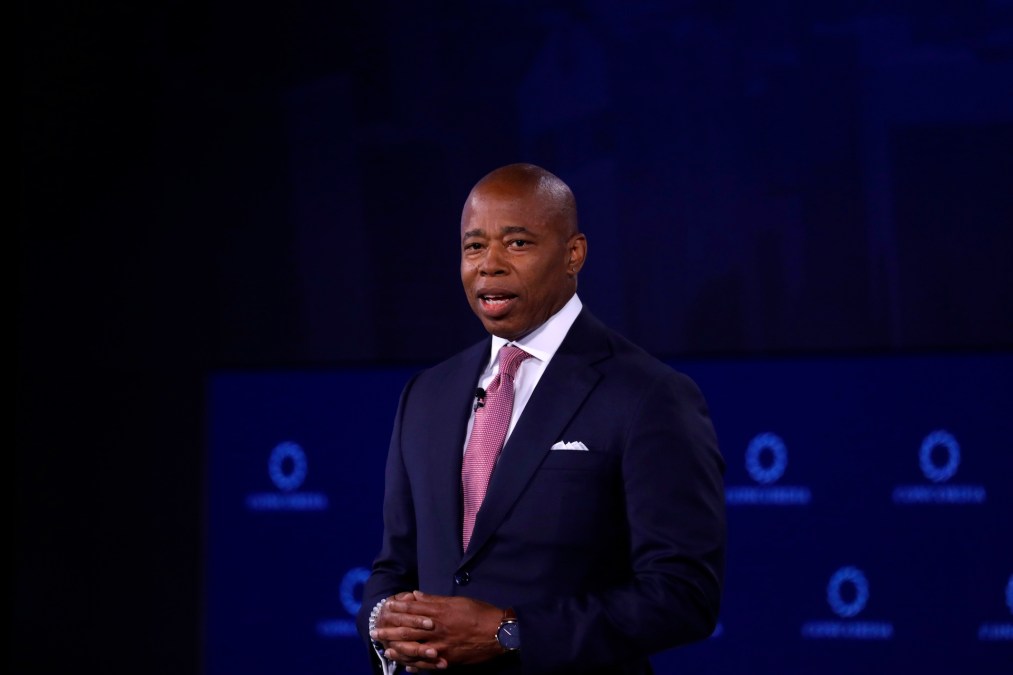 The government of New York City plans to connect upward of 300,000 residents of public-housing facilities with free internet and basic cable service by the end of 2023, Mayor Eric Adams and Chief Technology Officer Matt Fraser said Monday.
The program, called Big Apple Connect, has been in a pilot phase this year at eight homes run by the New York City Housing Authority and is slated to expand to about 100 projects by the end of this year, Adams and Fraser said, eventually covering 200 housing sites.
"This is something we knew was crucial, we wanted to get done right away," Adams said during a press conference at the Langston Hughes Houses in Brooklyn. "As we continue to expand information through the city, we knew we had to expand that connectivity so people could get that information."
Fraser, whom Adams appointed in January to consolidate the city's fragmented technology efforts, said previous mayors' attempts to provide New York's poorest residents with internet connectivity had fallen short, including efforts made during the COVID-19 pandemic.
"There's been lots of commitments to public housing and what connectivity would look like. Coming off the heels of COVID, it was unfair," Fraser said. "You had kids sent home with devices to pre-war buildings, and as soon as they stepped through the door those devices wouldn't work. We gave them access to hotspots, but the only way they can use those if they're by a window."
A citywide Internet Master Plan issued in 2020 by then-Mayor Bill de Blasio has been on hold since shortly after Adams took office. De Blasio's proposal called for using about $2.1 billion in public and private infrastructure — much of it unbuilt — to connect the roughly 1.5 million New Yorkers who live with limited or no high-speed internet access.
On Monday, Fraser said the Big Apple Connect program is meant to address coverage gaps more directly.
"When we talk about getting stuff done," he said, borrowing Adams' campaign slogan, "it's not getting stuff done so it's the perfect thing, it's getting stuff done so we can help the people who need the help right now. It's like dealing with a trauma patient. This stops the bleeding. We have to cover the problems we have today."
So far, two of New York's major cable providers — Charter Communications and Altice — are participating in the NYCHA program, and Fraser said the city is "in conversation" with Verizon.
Officials said Big Apple Connect will be the biggest municipal broadband subsidy carried out by any city. Fraser said the only program larger is the Federal Communications Commission's Affordable Connectivity Program, which provides more than 10 million households with $30 monthly discounts on their broadband or wireless bills.
The New York City Housing Authority said Monday that beneficiaries of the Big Apple Connect plan will be able to apply FCC discounts to their cellular data plans.