Electric utilities have a role to play in Vermont's broadband expansion
A state government report suggests electric utilities and ISPs could partner up to bring high-speed internet service to the least-connected parts of Vermont.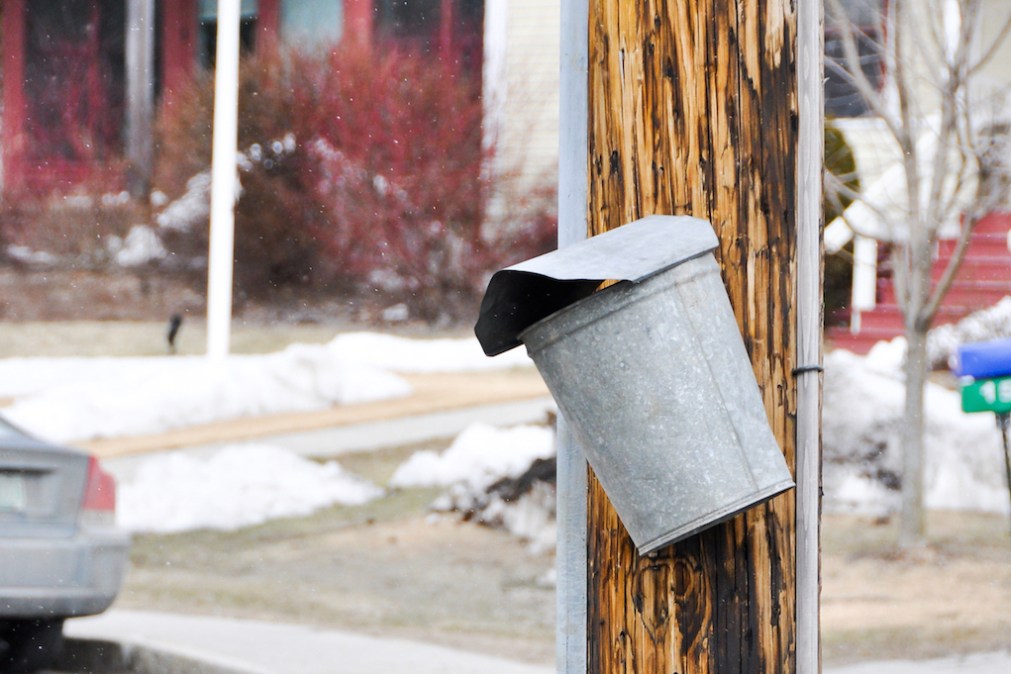 Partnerships between electrical utilities and internet service providers could reduce the cost of expanding broadband to rural, unserved areas, according to a new report from the Vermont Department of Public Services examining the role utilities could play in bridging the state's digital divide.
The report, mandated by a broadband-deployment law passed last year, determined that without any assistance from the state's existing internet service providers, electrical utilities would have to invest significant capital — roughly $284 million — to provide service to 80,802 homes in the state that currently don't have access to broadband. The heavy investment necessary to provide broadband without help, along with increased staffing needs, low customer density and competition with other ISPs worried the 16 electrical utilities that were surveyed in the report.
"Overall the electric utilities see many risks which must be addressed," the report said.
A less risky alternative for many of the utilities would be to use the resources of existing ISPs to spread coverage into currently underserved areas, the report found. By partnering with ISPs, utilities would likely share the costs of — and profits from — bringing broadband to currently unserved areas of the state. Electric utilities already lay fiber for smart metering and other systems and would likely finance any expansion while a partnering ISP that already has the necessary equipment would manage and operate the network, the report explained.
"Scenarios where [electric] utilities [are] partnering with existing providers yield more feasible financial scenarios for many of the organizations under study," the report stated. "In most cases, the partnership option provides stronger financial results than in cases where [electric] utilities provide services directly."
Vermont is the country's 25th most connected state, according to BroadbandNow.com, but officials have said the current level of broadband connectivity needs to improve. According to the state's Department of Public Service, 7 percent of Vermonters lack internet that reaches download speeds of 4 megabits per second and upload speeds of 1 megabit per second, much slower rates than the Federal Communications Commission's definition for high-speed service of 25 Mbps downloads and 3 Mbps uploads.
"We wouldn't be very tolerant of 7 percent of our state not having electricity," Clay Purvis, Vermont's director of telecommunications and connectivity at the Department of Public Service, told StateScoop in June.
While the report concluded that partnerships between ISPs and utilities could reduce expenses for many utilities interested in providing broadband service, factors like geography, existing resources and regional population density could limit how effective such partnerships are.
"There is not a 'one size fits all' solution to extending internet services to Vermont's unserved areas but individual feasibility studies as contemplated by the Broadband Deployment Act would provide concrete assessment of the issues in a particular geographic area while highlighting feasible options to the extent they exist," the document said.
As a result, the Vermont Department of Public Service is calling on electric utilities to request grant funding to conduct broadband deployment feasibility studies of their own, with the goal of determining the best course of action for individual utilities. Purvis told StateScoop that Thursday's report is just the beginning of the process.
"The report we just released relies on a series of assumptions, and those assumptions provide a starting place for the electric utilities, but they're going to have to find what the actual economic and financial climate is," Purvis said.