Delaware's new CIO says digital government project underway
After years of planning and preparatory work, Delaware's single sign-on portal is entering its "realization phase," said CIO Greg Lane.
Greg Lane, Delaware's former chief technology officer, was sworn in last week as the state's new chief information officer after former state CIO Jason Clarke stepped down last month. In an interview with StateScoop, Lane said he's looking forward to completing some key projects that he helped develop as state CTO over the last six years.
In addition to centralizing IT, expanding shared services and exploring new automation tools, Lane said Delaware is finally entering the "realization phase" of a digital government initiative that was his "pet project" since joining the state government in 2017.
"Our theme and focus is putting residents and visitors at the center of the universe," Lane said of the initiative.
Like many states, Delaware is working to create a more cohesive online experience for its residents, providing services with a similar look and feel, that can be accessed from a single location and that require only a single set of credentials to access. Lane, who said he spent more than 30 years working at DuPont, cited Amazon's reputation for easy purchasing as one inspiration for the project.
Creating a single sign-on portal is typically a yearslong process. Lane said before Delaware develops critical components like a new identity management system, it'll first develop a new payment processing microservice.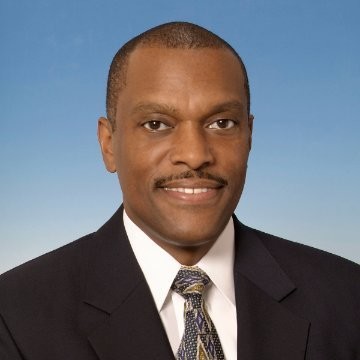 "Rather than have 100 sets of developers write code to hard-code to the new processor, we're taking the path of developing a microservice to connect out to the payment processor and just have the website code call this microservice," he said. "I think we have an excellent strategy, we're off to a great start, but at the end of the day, we'll be [using] technology to navigate government and make sure people understand government is always open."
Later in Delaware's digital government project, Lane said, his team will develop a new identity management system, which he anticipated to be a "challenge" as duplicate user accounts are removed.
"We need to make it easy to engage with government," he said. "That's a driver and one that everyone who pays taxes would certainly appreciate. It can absolutely improve trust in government if things are easy and not overreaching. I shouldn't have to give my name and address every time I deal with a different agency. It should at least be pre-populated and allow me to change it to something different."
Beyond digital government, Lane said he hopes to make Delaware more "data-driven" and to explore more uses of artificial intelligence and automation, including ways to reduce manual, paper-based processes and ensure systems and applications are operational off-hours.
"We're implementing technologies that will help us know that systems are in trouble and not rely on a user calling to say something's broken, so we should be a lot more proactive in some of those areas," he said. "So we're utilizing a lot of agents to know a system is in distress before it breaks so we can keep things running."
While some new state CIOs are this year joining government for the first time, Lane said his experience as state CTO could mean a smoother transition.
"I was part of the team that started the strategy we had, so no need for a lot of wholesale changes," he said. "I want to make sure we're an operationally excellent organization and I just want to make sure we do have an ear to the ground with innovation and new capability."
Corrected Aug. 1, 2023: This story was corrected to reflect the accurate length of Lane's tenure at DuPont.