Chicago Police's 'gang database' is disorganized and inaccurate, report finds
A report by the city's inspector general finds the Chicago Police Department uses disorganized, outdated and inaccurate information to track gang activity.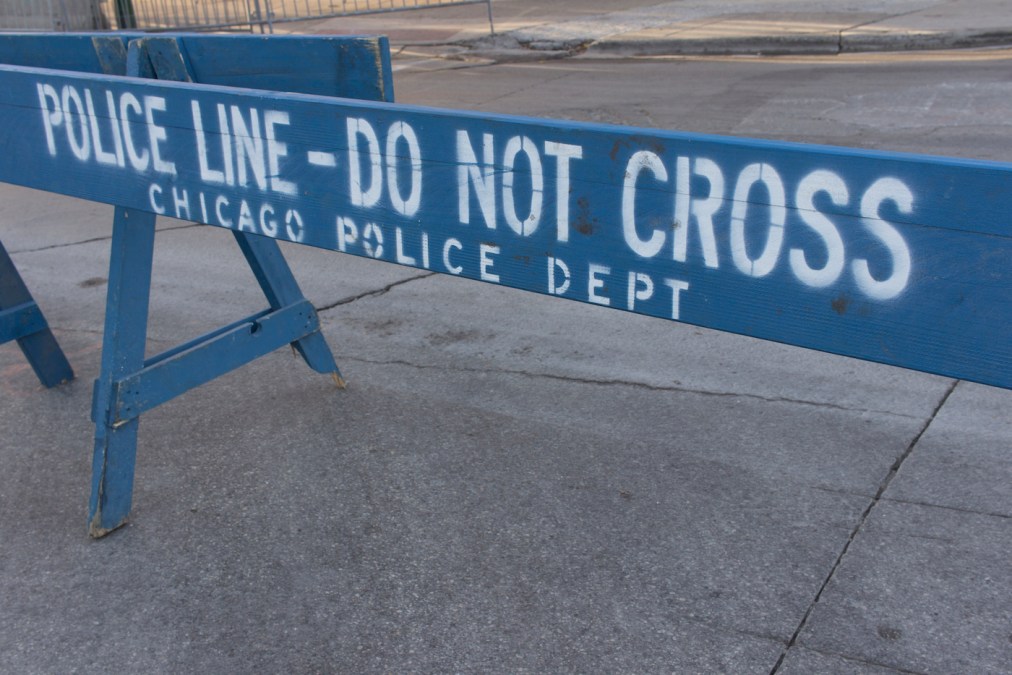 A "gang database" that the Chicago Police Department has used for more than 20 years to track organized criminal activity is, in fact, a jumble of loosely related data files, visualization tools and other applications, resulting in volumes of poorly organized information that disproportionately affects young men of color, according to a report published Thursday by the city's Office of the Inspector General.
The 164-page report depicts a police department with minimal data governance. Instead of a unified system, CPD has "captured, reported and visualized" gang-related information using at least 18 different forms in just the past decade alone. Also jarring is that the department cannot account for all of the data it has collected, despite creating a public perception that it maintains a single, consolidated database, the report reads.
Moreover, CPD frequently shares the gang-related information it collects with upward of 500 other agencies, including educational institutions, other law-enforcement agencies and immigration authorities. And many entries are kept on file longer than Illinois' data-retention laws demand, sometimes in violation of CPD policies that require data to be destroyed.
In some cases, individuals are flagged as gang members despite obvious errors in the data entry. The inspector general's office found "numerous instances" of CPD's "Gang Arrest Cards" featuring mismatching record numbers and incorrect birthdates, including 90 that listed suspects as being born prior to 1901. And while 80 percent of catalogued individuals gave officers their gang affiliations at the time of arrest, inspectors found more than 15,000 people were designated as gang members without any specific affiliation listed, or even a reason why they were marked as gang members.
There is also no way for people to contest their inclusion in the database, the report reads.
"CPD does not regularly review, correct, or purge inaccurate gang information; those with inaccurate designations have no opportunity to clear their name and mitigate the impact of incorrect or outdated gang designations," it reads. "Ultimately, CPD's gang designations are permanent and inescapable. Once designated, an individual is listed as a gang member in CPD's systems forever."
The upshot is that the 134,242 people whose names appear in the database — 95 percent of whom are black or Hispanic — face "adverse consequences for individuals and communities in, among others, law enforcement, criminal justice, immigration and employment contexts," the report states.
Inspectors also found entries that reveal officers' attitudes toward the people they arrest and enter into the record-keeping systems. Entries for some gang members' occupations included terms like "scum bag," "bum," "criminal," "black" and "turd."
"Such entries demonstrate CPD's lack of controls around its data entry practices and how such information systems can be employed to demean and dehumanize members of the public," the report reads.
The Office of the Inspector General started looking into the gang database in 2017, shortly after it opened a dedicated public safety unit. But the report lands a little more than two months after the Chicago Police Department entered into a consent decree with the U.S. Justice Department to reform its practices overall, a process that began after the 2015 release of surveillance video showing a white officer fatally shooting a black teenager, Laquan McDonald, who was walking away from a police car. The officer was convicted of second-degree murder last October.
"People of color make up over 90 percent of the people impacted by this system," Karen Sheley, the director of police policy for the American Civil Liberties Union of Illinois, said in a statement following the inspector general's report Thursday. "The department's lax approach to labeling people as gang members, without caring about the consequences, leads to further criminalization, control, and oppression of people of color in Chicago."
The Office of the Inspector General offered CPD 30 recommendations to improve how it approaches gang activity in the country's third-largest city. Among the suggestions are codifying data-entry procedures, developing means to purge inaccurate or outdated entries, provide regular public reports on the collection and use of gang-related data, and notifying individuals if they've been added to the database.
The report states that CPD concurred with many of the recommendations, particularly around data management, and proposed the development of a new Criminal Enterprise Database to collect and store information on suspected gang members.
"As proposed by the department, CED will be a single, unified system that ensures the inclusion of updated and vetted information, the purging of outdated gang information, and a process for members of the public to ascertain and appeal their designation as a gang member or affiliate," the report reads.
But inspectors went on to write that procuring a new record-keeping system is not sufficient by itself, and that the patchwork that makes up the current "gang database" will continue to exist, maintaining the possibility that incorrect information could be shared with other agencies.
"CPD also indicated that the new system will incorporate additional protections when sharing gang information with third parties," the report states. "However, it should be noted that these proposed controls and reforms do not apply to the gang information currently maintained by the department and that this unverified, outdated information will remain available to any officer or department that currently has access to this information."