California launched a tracker for sexual assault kits
California this month joined the list of states operating an online tracker for sexual assault kits used by law enforcement to build leads.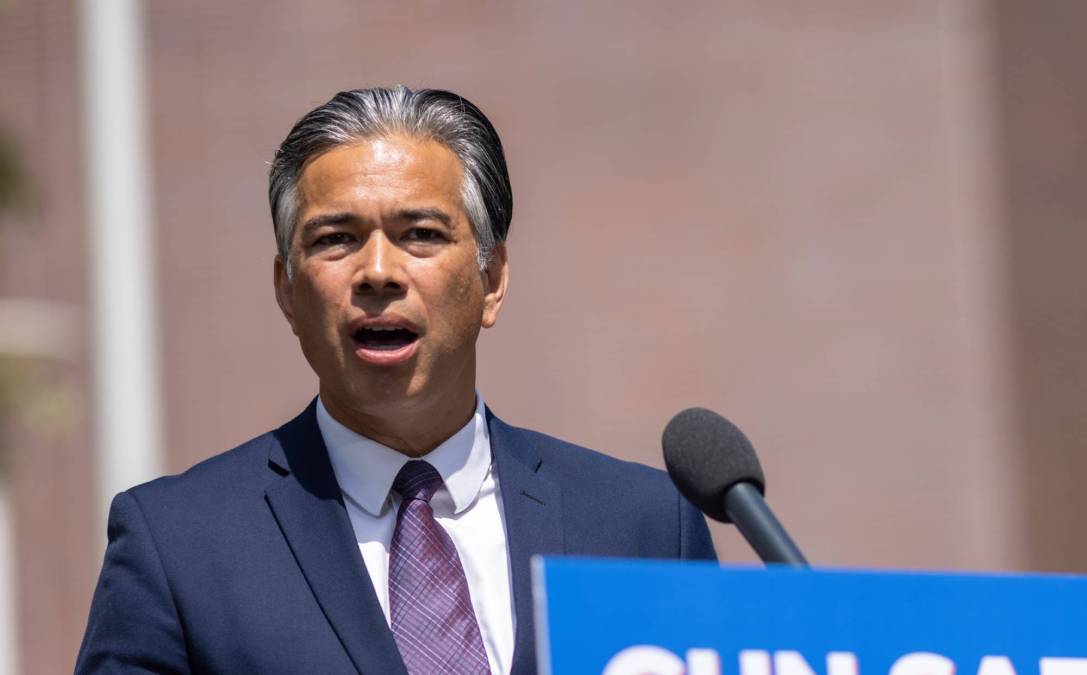 California Attorney General Rob Bonta this month announced the launch of a new digital tool that allows sexual assault victims to track the status of their forensic evidence kits.
The new service, which allows users to enter a kit number and track its progress, is part of Bonta's push to clear thousands of kits currently in the state's backlog. To ensure kits are being processed smoothly, the attorney general's office also hired its first sexual assault evidence outreach coordinator in Sarai Crain, a former official in Oakland's violence-prevention department.
The look-up tool was created in response to SB 215, which Gov. Gavin Newsom signed into law last year.
"We know that rape is not about sex. It's about control," the law's author, state Sen. Connie Leyva, said during a Nov. 1 press conference. "[Senate Bill] 215 is about helping victims become survivors and take control back. I firmly believe that this portal is long overdue, and we now in California join over two dozen states who do just the same thing."
A spokesperson from Bonta's office told StateScoop the portal also increases government transparency and accountability. Sexual assault kits, which are used during what Leyva described as "long and invasive" exams, are collected by law enforcement to build DNA profiles and generate leads on cases. After entering a kit number into the look-up tool, users can see whether their kits are at a law-enforcement agency, in transit to a lab or whether it has yet undergone DNA analysis.
Ilse Knecht, director of policy and advocacy at the Joyful Heart Foundation, a nonprofit focused on sexual and domestic assault, said in a press release the new tool "signals to survivors that they matter."
"Studies have shown that granting survivors access to the status of their cases can promote healing and counter the loss of self-determination that they often experience as the result of these crimes," she said.
A 2020 audit showed that nearly 14,000 sexual assault kits in sat untested in local government offices across California. The report found that while the DNA collected in the kits "can be a powerful tool to solve and prevent crime by identifying unknown offenders and linking multiple crimes to repeat offenders," there were often barriers to processing and that the state lacked accurate data on the matter.
"Some of these kits are the subject of ongoing investigations, some are waiting to be tested or the cases investigated as resources become available, and some kits may never be tested at all. While the existence of a backlog of untested SAE kits in California is generally unquestioned, the exact scope of the backlog is unknown," the report read.
The new tool's information draws from a state Department of Justice database called the Sexual Assault Forensic Evidence Tracking, or SAFE-T, system. The Justice Department created SAFE-T in 2015 to assist with statewide kit tracking, and law enforcement agencies in California have since 2018 been required to submit information to the database to ensure kits are processed in a timely fashion.
Bonta's office said the database does not contain identifying information like names or Social Security numbers. Data breaches are a fresh concern for the attorney general, who in June acknowledged a technical mistake at his department that exposed the personal information of about 200,000 gun owners.