California legislature approves new Office of Elections Cybersecurity to repel attacks and combat disinformation
The state will spend million annually on the new office, which is already being staffed up ahead of November's elections.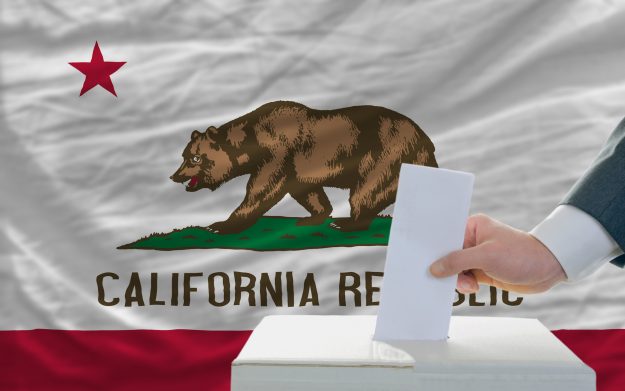 California is poised to officially create an Office of Elections Cybersecurity, a new bureau dedicated to combating cyberattacks directed at the state's voting systems and correcting disinformation directed at voters. The new agency, which will be housed under the secretary of state's office, was approved this week by both houses of the state legislature.
The Office of Elections Cybersecurity will be responsible for disseminating information on cyberthreats against voting systems to county- and city-level elections officials. It is also designed to be a point of contact for federal officials to coordinate responses and to oversee cybersecurity training for local boards of elections, which are often less equipped than larger government agencies to fend off threats from foreign intelligence agencies.
Federal officials have said that Russian hackers attempted to penetrate voter registration systems in at least 21 states — including California — during the 2016 presidential race, and have said this year that Kremlin-backed actors continue to target U.S. election infrastructure .
While voting equipment is not connected to the internet, the office will also take the lead in securing election resources that are online, including the statewide voter registration system, the campaign finance filing system and the statewide election-night results website. While that site is not an official count of results, it is a crucial resource for reporting on elections.
Although the bill authorizing the Office of Elections Cybersecurity's creation still awaits Gov. Jerry Brown's signature, Secretary of State Alex Padilla's office has already started staffing up the operation so that it will be ready for November's gubernatorial and congressional elections.
Padilla announced the office's creation in June, along with the announcement of $134 million in new spending to modernize voting systems over the next few years. The new office will add $2 million annually to California's budget.
Along with developing defenses against hackers, the office will also work with local elections officials to set the record straight when voters are presented with false information they see on social media. In February, Robert Mueller, the special counsel investigating foreign interference in the 2016 election, indicted 13 Russian nationals for using Facebook, Twitter and other platforms to misdirect U.S. voters.
"Attempts by Russia and other foreign entities to undermine public confidence in our nation's elections cannot be ignored," State Assemblyman Marc Berman, who wrote the bill authorizing the new office, said in a press release. "[This] is an important step to ensuring that state and county elections officials have the information and the tools necessary to combat cyberattacks."
If the Office of Election Cybersecurity finds misleading content — such as the wrong date for an election — on social media, it will inform the local election authorities in the jurisdiction targeted by the false information, which can then be passed on to voters through local media or posts on official government social media accounts. The office will also take steps to notify companies like Facebook, Instagram and Twitter that they are hosting the offending content.