California IT agency faulted in latest audit of budget tool
The latest audit of California's long-gestating FI$Cal platform finds spiraling costs, delayed features and potential risks to the state's credit-worthiness.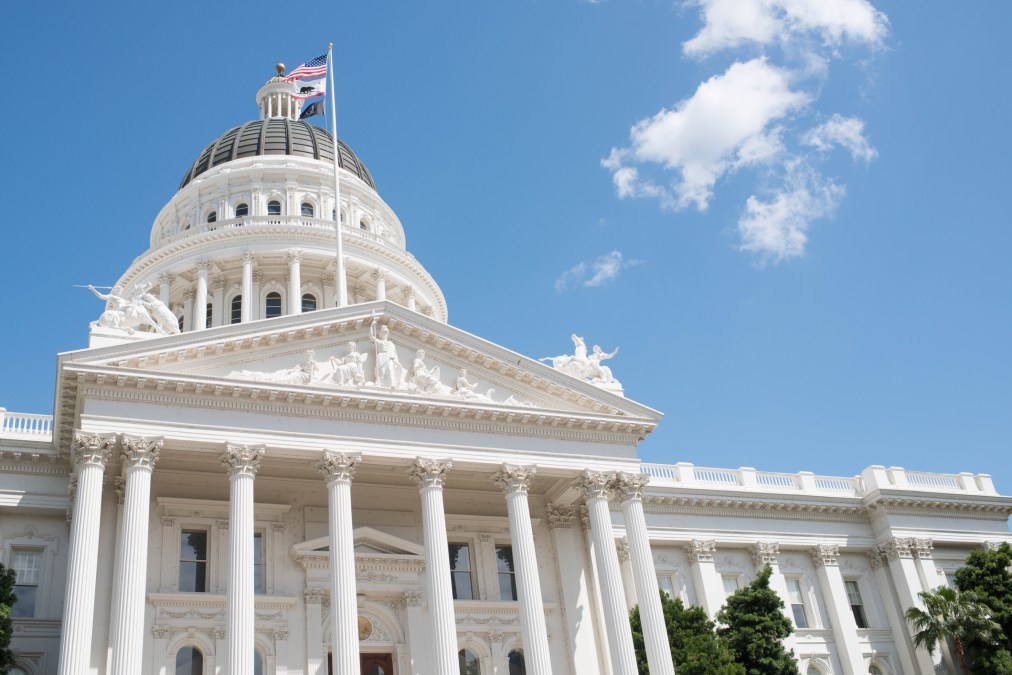 The California Department of Technology came under criticism from the state government's top watchdog Tuesday in the latest review of an online financial management system that's been in development for more than two decades, and has now cost the state more than $1 billion.
In a 13-page report, State Auditor Elaine Howle wrote that the Financial Information System for California, or FI$Cal, has missed deadlines on delivering key features if not dropping them entirely, is still not being used by dozens of statewide agencies and lacks proper oversight, all while its price tag has continued to surge. Meanwhile, a deadline for the project to be completed by next June — a goal that has also been pushed back several times — appears unrealistic, Howle wrote.
"The project will not have fully achieved one of its central purposes — modernizing the State's accounting functionality — by the time the governing entities have declared the project complete," Howle wrote in a letter to Gov. Gavin Newsom and California's legislative leaders.
Originally pitched in 1995, the FI$Cal computer system has been under development by the eponymous state agency and the state Department of Finance since 2005, with the goal of creating a unified platform on which California's agencies can mange their budgets, cash flows and procurement. But implementation and adoption across government has been much slower than the project's original projection of 2016, which has been pushed back at least three times since 2014. And agencies that have started using FI$Cal have reported difficulties: In its last audit of the system, published August 2018, Howle's office found that 41 of 89 state offices missed their deadlines to file financial statements.
A CDT spokesperson told StateScoop that while it's responsible for oversight of the project's development, its authority extends to offering project guidance to FI$Cal and setting performance targets, not hands-on development.
"We make suggestions and recommendations to keep projects on track to meet their expected outcomes, and work with the project teams to project realistic timeframes for each part of the project, including its eventual rollout, but it is at the discretion of the project's leadership and governance body to institute those recommendations," the spokesperson, Bob Andosca, said.
Howle, who wrote that "CDT and the project office have failed to fully implement several of our recommendations from previous reports," called on CDT to issue another update on the project's plan, which would arrive on Jan. 10, if delivered.
At the time of the last audit, another 64 agencies were scheduled to join FI$Cal. But delays and missed reporting deadlines continued into 2019, with 62 agencies, including the state departments of Education and Employment Development, missing an October deadline to file financial statements on FI$Cal. And more than 20 agencies have postponed their adoption of FI$Cal, and are instead continuing to use CalSTARS, a financial reporting system implemented in 1981.
In the 15 months since the last full audit, the amount FI$Cal's cost to the state has grown another $140 million to $1.06 billion. In total, the project has ballooned by $446 million since 2012, and its continued delays and shortcomings led previously to worries that agencies missing their financial reporting deadlines could prompt California's creditors to lower the state's bond rating. Those worries haven't gone away, either.
"If the State cannot consistently produce its financial reports by [April 1], it may prompt credit rating agencies to lower the State's credit rating, leading to increased borrowing costs—a risk the governing entities acknowledged in 2007," Howle wrote.
Many users were also "unsatisfied with system performance, training and documentation, and technical support," according to the 2018 audit. A follow-up issued last January urged CDT and other agencies involved in FI$Cal's development to refine their user-training policies. But the report Tuesday suggests some of those recommendations have gone unheeded.
"Entities have reported issues with using FI$Cal to produce financial information for a variety of reasons, including user error, system limitations, and insufficient support and training from the project office," it reads.
Additionally, many features of the FI$Cal platform have been delayed, including tools for tracking cash flow, investment allocations, debt management and year-end inventories. Now FI$Cal is barreling toward a June 2020 deadline for completion of its baseline budgeting, accounting and procurement tools, but Howle offers little hope of finishing by then without more hiccups.
"For example, CDT reported in September 2019 that the project was experiencing schedule delays, specifically identifying one feature related to the transfer of payment information from a legacy system into FI$Cal that was nine months behind schedule, and another two‑month delay related to user testing," the report says. "This pattern suggests that the governing entities have consistently created unrealistic schedules that do not adequately convey to the Legislature and the public the true progress or timeline for completion. Consequently, the project's 2020 end date is likely to represent yet another unrealistic deadline."
This story was updated to clarify CDT's role in the FI$Cal project.