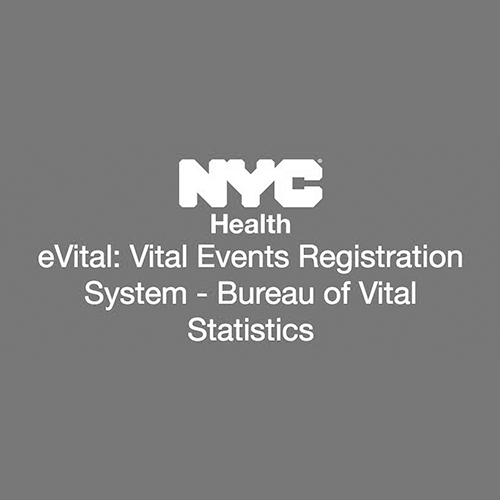 Responses by Gretchen Van Wye, assistant commissioner for the Bureau of Vital Statistics at the New York City Department of Health and Mental Hygiene.
What is eVital?
EVital is a system that we launched in 2018 to facilitate the reporting of all births and deaths that occur in New York City. Also, it facilitates our own issuance to the general public of birth and death certificates. It's something that was really tested during the COVID pandemic, and has performed really well.
What are the system's strengths?
The strengths of the system are that it's very flexible and people can access the system through mobile devices. And that's really important for people who are in the field, like funeral directors and even medical providers. And we really leveraged that, through the COVID pandemic, especially. We built a mobile-enabled system and launched that in 2018, based on direct requests from providers, people who report data to us, especially the funeral director community. They love the mobile-enabled feature.
How is this data used by the city?
These data allow us to keep our finger on the pulse of what's happening. At the most basic level in New York City in terms of public health, we know the number of births that are occurring as they're occurring throughout the year. And then we receive a lot of information from each of those births so that we can monitor the health of our city. After we do data cleaning and analysis, we're able to monitor infant mortality. And we can pull all of the death data that occurred in New York City. That was incredibly important for helping us respond to the pandemic. But it's also important for us to be able to calculate things like the leading causes of death or the life expectancy in New York City, and it helps us as a health department plan our activities so that we are responsive to the most pressing concerns that our citizens face.