Utah police officers plan to use bullet-tracking technology
Police in Utah will soon test out a device, called ShotDot, that tracks and stores the timestamp data of every bullet fired from officers' weapons.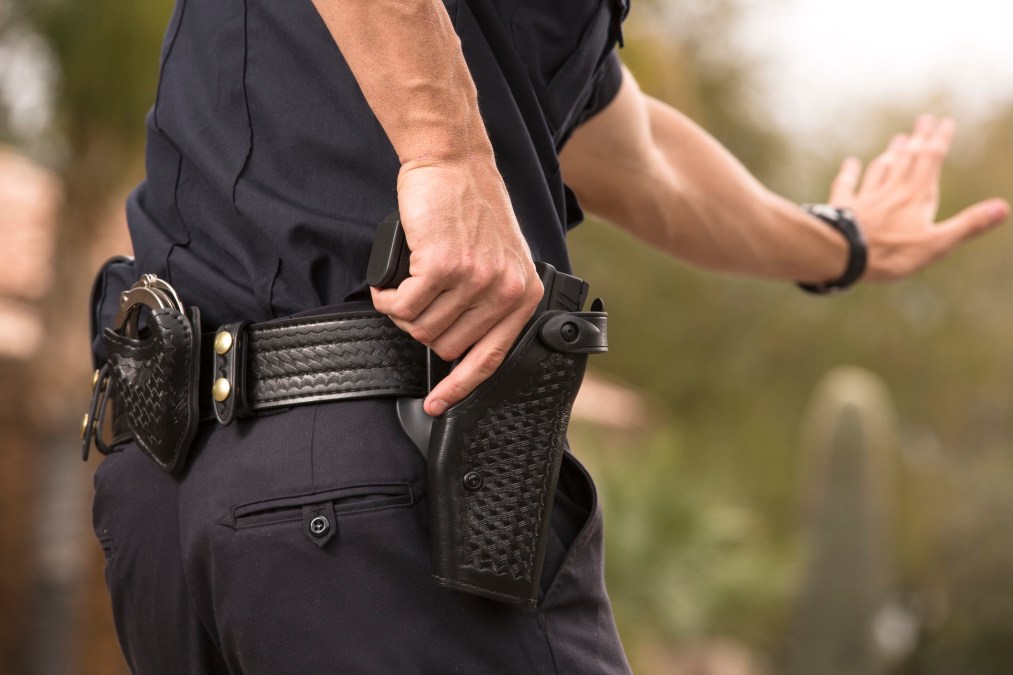 Utah police officers will soon have a digital record of every single round discharged from their service pistols, thanks to a new technology approved in a law signed last month by Gov. Spencer Cox.
The new technology, called ShotDot, is a small device that police officers can insert into the grips of their guns that register every time a shot is fired. The devices can also distinguish between an officer firing a shot and other disruptions that may involve the weapon, like when a gun is accidentally dropped.
ShotDot is currently only available for testing by police and military officials, according to the Kord Group, the Australia-based parent company behind the technology. But some police in Utah could start using it by September.
The bill Cox signed last month set aside $500,000 to test the technology as part of a broader mandate for the state's public safety department to assist local police departments in obtaining "technology and equipment to assist in the investigation of officer-involved critical incidents in which a firearm is used."
The bill stipulated that any technology procured by the department would need to be tamper-proof from officer manipulation and capable of recording the date and time of any shots fired. ShotDot, on its website, claims the device can also benefit departments' weapon maintenance and logistics, including "increased user proficiency and weapon reliability" for officers or soldiers who use it.
Local police departments across the country over the past several years have experimented with technologies that record gunshots externally, like ShotSpotter, a popular acoustic sensor that lets police know where in a neighborhood a gunshot — or something that sounds like a gunshot — was fired. But the ShotDot is more precise, former Ogden, Utah, Police Chief Randy Watt told an NBC affiliate in Salt Lake City, in that it documents every single bullet that leaves the gun and immediately transfers the timestamp to a database.
"We never, ever knew for absolute certainty how many rounds an officer fired," Watt told KSL. "With body cameras we have better recall, but not every shot gets captured. Not every gunshot gets captured."