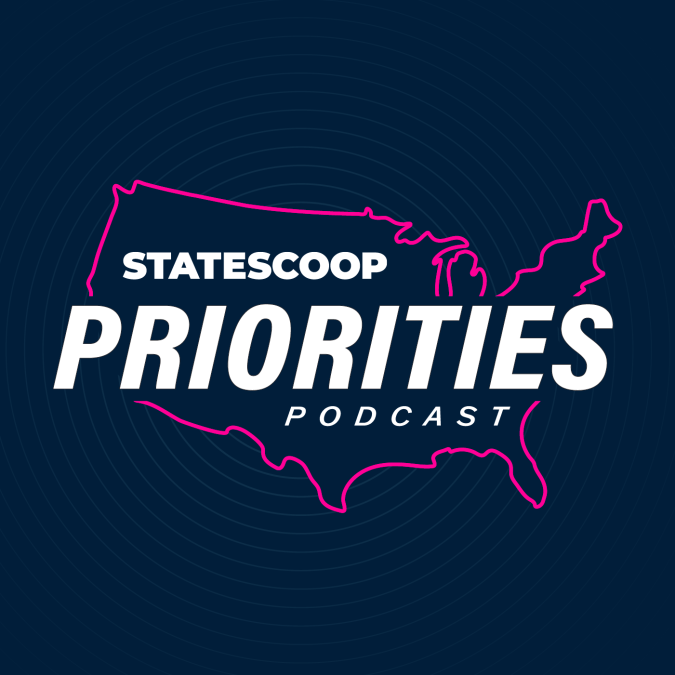 Secretaries of State prepare for insider threats in elections
On this week's episode of the Priorities podcast, Colorado Secretary of State Jena Griswold says insider threats are a growing challenge for state election officials.
Griswold, a Democrat, tells Managing Editor Benjamin Freed the conspiracy theories surrounding the 2020 election continue to taint the process of conducting fair election contests. Specifically, Griswold says she's concerned about elected officials themselves who are in charge of elections and embrace conspiracy theories surrounding their fairness.
Griswold is familiar with these controversies. She decertified ballot processing equipment in Mesa County, Colorado, over allegations that County Clerk Tina Peters allowed an unauthorized individual to observe a secure software update on the machines.
Also on the show, Frank LaRose, the Republican Secretary of State for Ohio. LaRose says he's seen similar threats in his state. In response, he's issued a series of orders on the cybersecurity and physical security of the state's election systems, most recently creating a vulnerability disclosure policy for all state election vendors.
In the news this week:
Iowa has a new chief information officer. Matthew Behrens is now officially the state's IT leader. He had been leading Iowa's IT shop on an interim basis since Annette Dunn left last year.
San Jose's new chief information officer wants the Silicon Valley city to become the "hub for government innovation." Khaled Tawfik believes the future of that innovation is focused around data. He took the job earlier this year after previous CIO Rob Lloyd was promoted to be a deputy city manager.
The Election Infrastructure Information Sharing and Analysis Center is "reintroducing itself" after four years in existence. The cybersecurity information sharing operation for election systems and officials has more than 3,400 members. Its leadership says the group needs to expand awareness with the people who have started working more recently in elections.
StateScoop's Priorities Podcast is available every Thursday. Listen more here.
If you want to hear more of the latest across the state and local government technology community, subscribe to the Priorities Podcast on Apple Podcasts, Google Podcasts, Soundcloud, Spotify and Stitcher.