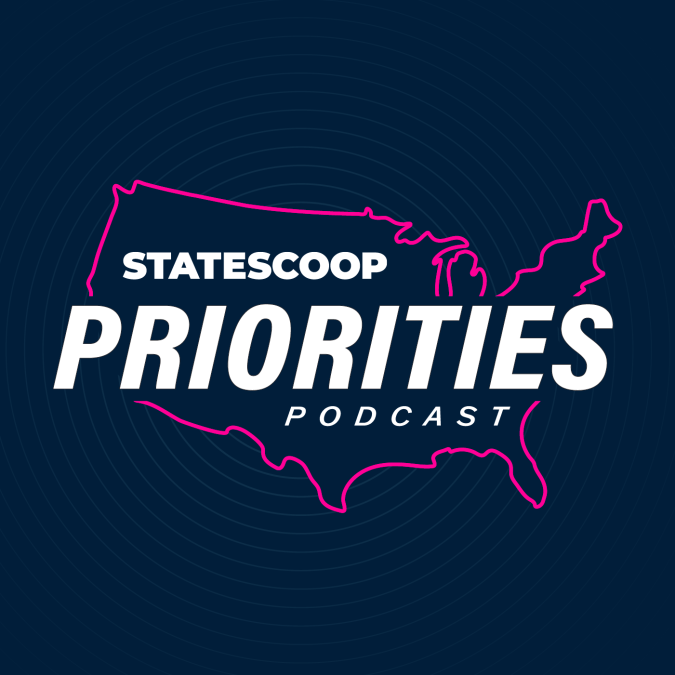 NASCIO survey takes close look at future of state IT workforces
Doug Robinson, executive director of the National Association of State Chief Information Officers, joins the Priorities podcast this week to discuss the findings in the group's annual member survey, which was presented this week at its conference in Louisville, Kentucky.
In an interview with StateScoop Managing Editor Benjamin Freed, Robinson discusses the survey's biggest finding — serious concerns about how state governments will recruit and retain IT workers. It's a trend fueled by ongoing interest in hybrid schedules and telework, rising turnover across the public sector and an open question about whether government service can be made appealing to members of Generation Z entering the job market.
Between competition from the private sector, government's lengthy hiring processes and a legacy of unappealing, wonky job titles, CIOs see many challenges ahead, Robinson says.
"The old joke is that state government is still in the post-and-pray mode," he says. "They're posting jobs and they're praying that somebody is going to accept it. But they can't do that if the title is 'data processing specialist three,' which means nothing."
In the news this week:
More coverage from NASCIO's annual conference that drew hundreds of state IT and industry leaders to Louisville, including discussions about the workforce, challenges of building whole-of-state cyber strategies and the group's annual awards.
North Dakota CIO Shawn Riley is stepping down after six years to become chief executive of Bitzero International, a crypto-mining company backed by "Shark Tank" co-host Kevin O'Leary.
The U.S. Department of Agriculture launched is finally moving forward with the National Accuracy Clearinghouse, an interstate data system to identify individuals receiving duplicate Supplemental Nutrition Assistance Program benefits.
StateScoop's Priorities Podcast is available every Thursday. Listen more here.
If you want to hear more of the latest across the state and local government technology community, subscribe to the Priorities Podcast on Apple Podcasts, Google Podcasts, Soundcloud, Spotify and Stitcher.