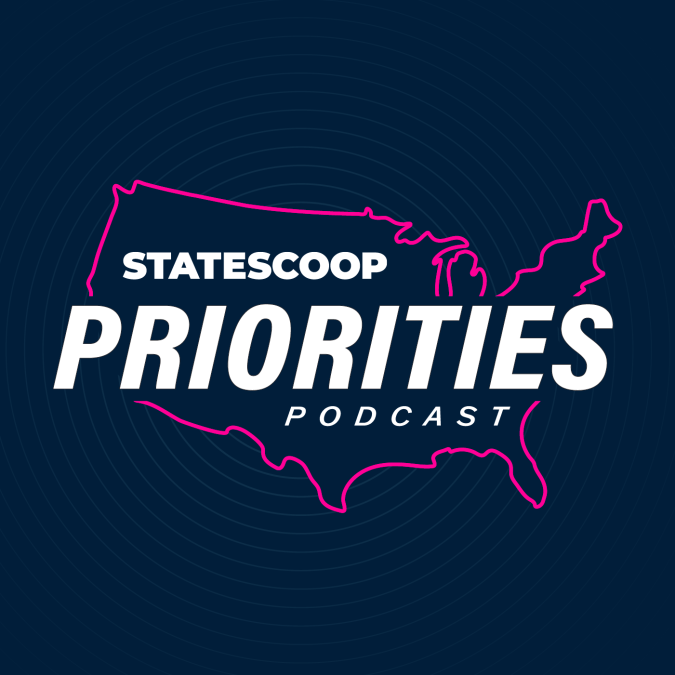 Illinois prioritizes accessibility in IT planning
On this week's Priorities podcast, leaders from the Illinois Department of Innovation and Technology say they're helping officials throughout the state government integrate accessibility into their technology initiatives.
The department's project to increase accessibility, called Accessing Illinois, recently won the special recognition award as part of NASCIO's Annual State IT Recognition Awards. Like many other projects recognized by the annual award series, its inception came during the pandemic.
"We saw really quickly and heard feedback from the public and from disability advocates and others that there were a lot of challenges still with a lot of the websites and a lot of agency applications that were not accessible," Illinois Chief Information Officer Jennifer Ricker says on the podcast. "This is really what led to the idea that I wanted to form this chief of information accessibility and really an information accessibility office that will serve the state from an enterprisewide perspective."
The effort is not a one-off, Ricker says, but something that's increasingly built into the state's processes. The state has also continued to work with advocacy groups to ensure accessibility continues to be a priority.
"We talked with the advocates who are keeping us honest that this is a journey more than a destination," Illinois Chief Information Accessibility Officer Mike Scott says. "And, you know, they have been fully on board with that and realizing it's an effort to just continually improve as the technologies change out from underneath us."
Also on the podcast, Nebraska State Patrol captain Gerry Krolikowski and IT applications developer lead Charlie Lucas explain their efforts to speed up reporting efforts for law enforcement using digital forms and electronic processing. That project also won a NASCIO award.
In the news this week:
Pennsylvania Chief Information Officer John MacMillan is stepping down after nearly eight years in the role. MacMillan says he'll depart Nov. 11, just after the election to replace term-limited Gov. Tom Wolf. MacMillan will be replaced on an interim basis by Patti Chapman, chief information officer of the state's integrated enterprise system.
Former Atlanta CIO Gary Brantley, who left city government in November 2020, earlier this month became CIO of the NFL. Brantley oversees the football league's tech assets and digital operations. As city CIO, he worked alongside his future NFL colleagues when Atlanta hosted the 2019 Super Bowl.
The Education and Homeland Security departments still have catching up to do against the continued ransomware threat to public school districts, according to a new report from the U.S. Government Accountability Office. It found ransomware attacks on K-12 schools can cost between three days to three weeks of lost learning. Recovery times are even longer.
StateScoop's Priorities Podcast is available every Thursday. Listen more here.
If you want to hear more of the latest across the state and local government technology community, subscribe to the Priorities Podcast on Apple Podcasts, Google Podcasts, Soundcloud, Spotify and Stitcher.