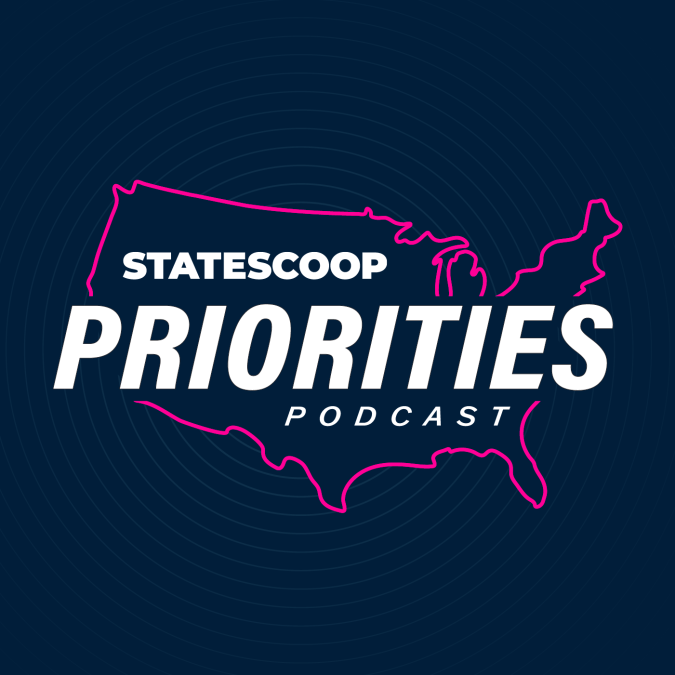 NASCIO reflects on last 20 years of state digital services
On this week's Priorities podcast, organizers with the National Association of State Chief Information Officers say there have been important changes in recent years in how state agencies administer digital services.
Amy Glasscock, director of NASCIO's innovation and emerging issues program, and Eric Sweden, director of NASCIO's enterprise architecture and governance program, outline key findings of a report the group published last month. The report, which compares findings with a similar survey conducted in 2001, encourages CIOs be forward-thinking on digital services and predicts that improved citizen experiences will remain a high priority for years to come.
"A new arrival in emphasis, since that earlier report in 2001, is the concept of human-centered design," Sweden says. "This has grown into a discipline in its own right, and states are developing their capabilities in this area."
Another key shift, Glasscock says, is a reduced focus on cost savings.
"There was quite a lot of discussion in the 2001 report about the benefits of digital government saving the government money and all the benefits of cost savings," Glasscock says. "We didn't hear a single person that we interviewed mention cost savings. I think it's just so obvious in 2023 that we're so far beyond trying to convince anyone that government services should be provided online instead of only in person."
In the news this week:
States are continuing to expedite the adoption of cloud computing, according to new research from NASCIO. The new report, published in conjunction with Accenture, says 88% of states are speeding up their cloud adoption, a marked change from 20 years ago. Sixty percent of state IT organizations report they've incorporated cloud services into their operations.
The Georgia Department of Labor is replacing its four-decades old unemployment insurance benefit, tax and appeal systems with cloud services. The agency plans to transition to a secure online platform over the next two years. It aims to make it easier for residents to apply for unemployment insurance benefits, check the status of claims and receive updates.
A ransomware attack delayed paychecks for more than 4,500 employees across 14 school districts in Pinal County, Arizona. The attack, discovered Sept. 24, required printing of physical checks for staff at the affected districts.
StateScoop's Priorities podcast is available every Thursday. Listen more here. If you want to hear more of the latest across the state and local government technology community, subscribe to the Priorities Podcast on Apple Podcasts, Google Podcasts, Soundcloud, and Spotify.