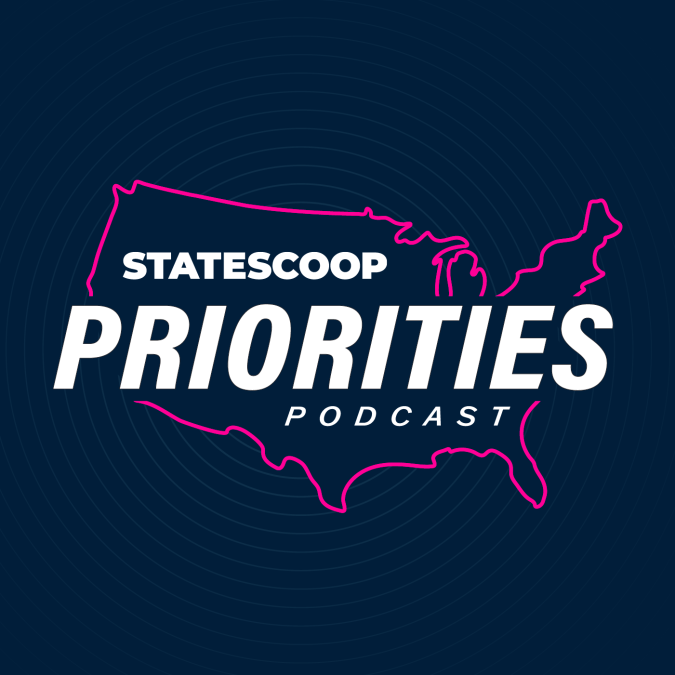 Inside Arkansas courts' modernization efforts
On the Priorities podcast, two officials at the Arkansas Administrative Office of the Court share how their efforts to build a new system is saving the state money.
The office last year received a $70 million estimate from one vendor to upgrade an old system, but Marty Sullivan, the state court administrator, says he couldn't imagine asking the legislature for such a large sum of money. Instead, the office pieced together its own custom, cloud-based system for less than half the cost of the vendor estimate. 
"Talking with the staff, and asking the right questions, and then learning about the technologies that are available, I just posed the question: Why can't we build this ourselves?" Sullivan says. "We know the court community better than anyone else, why would we buy a system that's off the shelf and then have to modify it to meet our needs?"
Tim Holtfhoff, the office's information systems division director, says that the effort is possible because of consistent team growth over the last two decades.
"Part of our transformation over the last 20 years has been to build a team of experts," Holthoff says. "We've got some amazing, talented and dedicated folks that believe in our mission, and they're not coming to work here in IT to get rich, they're coming because they believe in what we're doing."
In the news this week:
Delaware's new CIO, Greg Lane, says he's looking forward to completing some key projects that he helped develop during his time as the state's chief technology officer. Lane, who spent six years as the state CTO before being sworn in as CIO last week, says the state's digital government effort is entering the "realization phase." The project aims to to put residents and visitors at the "center of the universe," he says.
Long-awaited proposals to update a section of the Americans with Disabilities Act and introduce technical standards to improve the accessibility of state and local government websites and apps are imminent, Justice Department officials say. The department said last fall it would issue a notice of proposed rulemaking in May. In an update, officials said that update is coming soon.
Seven subway stations in New York City have been equipped with some type of artificial intelligence to track fare evasion, according to a May report from the city's transportation authority. The seven stations were not disclosed, nor were details about how the technology works. The Metropolitan Transit Authority claims it lost $285 million to fare evasion last year. 
StateScoop's Priorities Podcast is available every Thursday. Listen more here.
If you want to hear more of the latest across the state and local government technology community, subscribe to the Priorities Podcast on Apple Podcasts, Google Podcasts, Soundcloud, Spotify and Stitcher.