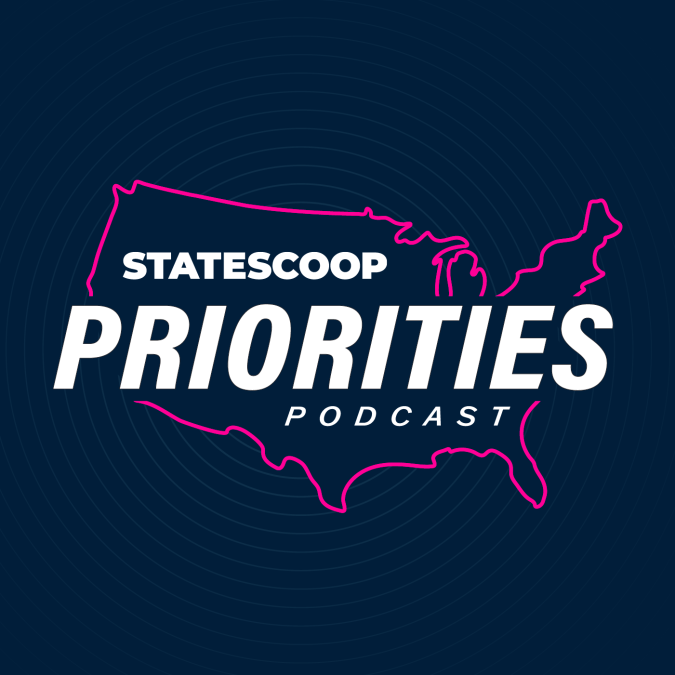 How North Carolina is rethinking digital services
On the Priorities podcast, North Carolina CIO James Weaver says his agency is pivoting its focus from from simply delivering online services to thinking more about what those services mean to an individual using them.
"It's a paradigm shift," Weaver says. "We're very much online-focused, but I struggle to say that we're digital. For me, being digital is when I change the conversation to you as the individual consuming the services."
Living and working in North Carolina, Weaver says, is about more than just one single agency, but rather many agencies and other forms of government. In response, government digital services need to be focused on the individual regardless an agency's specific function, Weaver says.
"I think that consumer engagement has changed," Weaver says. "That paradigm change is really driving our modernization efforts."
The state's modernization initiatives go hand-in-hand with efforts to expand broadband, Weaver says. Last week, the state announced that a recent revision to the FCC's nationwide broadband map added about 115,000 homes and businesses in the state. The map is influential in how the National Telecommunications and Information Administration will allocate funds from the $42.5 billion Broadband, Equity, Access and Deployment grant program.
Also on the podcast, Indiana CIO Tracy Barnes gives an update on how his state is handling its funding from the state and local cyber grant program and Tennessee's Bob Pucci gives more detail on automation efforts there.
Weaver and Pucci were 2023 StateScoop 50 Award winners.
In the news this week:
At least seven states have reported a confirmed or potential exposure to a global cyberattack by a ransomware group exploiting a recently discovered vulnerability in the popular file-transfer platform MOVEit. Agencies in Colorado, Minnesota, Illinois, Missouri, Louisiana, Oregon and Maryland have all reported that their files were exposed in the hack, potentially affecting millions of residents across the country. 
The New Mexico Human Services Department awarded a $39 million contract to General Dynamics IT as part of an ongoing effort to replace the state's Medicaid enrollment and provider management system. The contract is specifically for the replacement of the state's Medicaid Benefit Management Services system, which the department uses to process claims, detect fraud and provide other services.
The Biden administration is preparing to distribute $930 million for 35 broadband construction projects around the country aimed at building out the middle mile infrastructure that connects large, regional fiber networks to the local networks that reach individual homes and businesses. The initiatives receiving funding include multi-state projects to lay hundreds of miles of fiber in deep agricultural territory, undersea routes to Hawaii and empty desert around military bases in the West.
StateScoop's Priorities Podcast is available every Thursday. Listen more here.
If you want to hear more of the latest across the state and local government technology community, subscribe to the Priorities Podcast on Apple Podcasts, Google Podcasts, Soundcloud, Spotify and Stitcher.