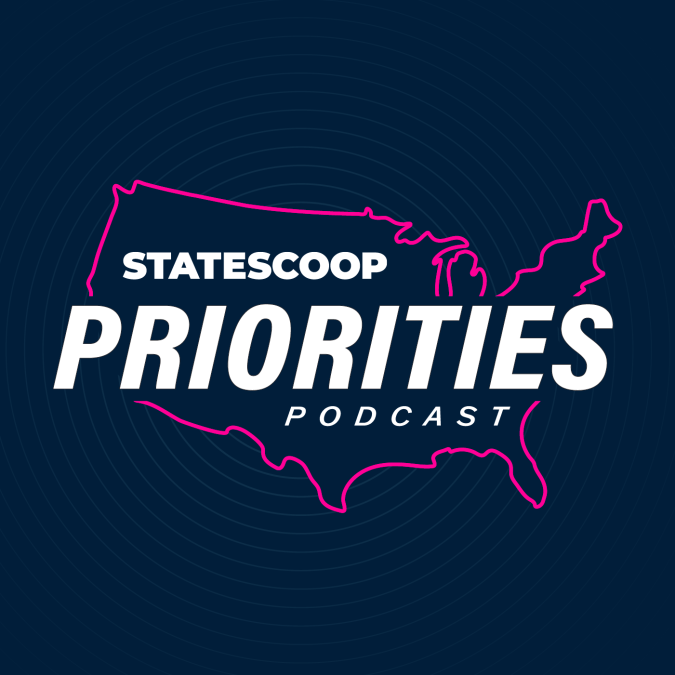 State CIO says automation can make jobs 'more interesting'
On the Priorities podcast, Tennessee Chief Information Officer Stephanie Dedmon says her state's focus on automation is not designed to reduce headcount in the state, but rather to free up employees to work on more complex tasks.
"The goal is just to work with our agencies to automate as many growth processes that we can to relieve those employees to do more value-added tasks," Dedmon says. "It's about making the work more meaningful and giving savings in terms of time back to the agency."
Dedmon says the effort is not focused on reducing the number of employees in state government, but rather on changing the types of things that humans are working on.
"It's really about making the job more interesting and hopefully giving employees more rewarding work that requires more decision-making, more brainpower," Dedmon says.
The time savings achieved through automation is especially important, she says, as the state IT office scales its automation efforts across additional agencies. Currently, Dedmon's team is working with about a dozen agencies and has implemented almost 80 process bots.
"It's just very exciting that we're able to do it at an enterprise level," Dedmon says. "And the excitement is growing."
Also on the podcast, Georgia CIO Shawnzia Thomas explains how her state is rolling out additional endpoint protections. Also, StateScoop 50 Award winner Jon Minshew talks about how he's hoping to help state and local governments from the private sector.
In the news this week:
State CIOs in Delaware and Florida, as well the CIO of Philadelphia, all announced they would step down this week. Florida CIO James Grant says he'll depart July 1. Grant, a former state lawmaker, was the first head of the Florida Digital Service. Delaware CIO Jason Clarke will return to the private sector. He's replaced by state CTO Greg Lane. Philadelphia CIO Mark Wheeler will take on a limited role at the federal General Services Administration. He'll be replaced by Sandra Carter, the department's chief operating officer.
Texas is forming an artificial intelligence advisory council. Gov. Greg Abbott signed legislation forming the council this week, which will assess the need for a state code of ethics for AI in government. It's responsible for reviewing automated decision systems and evaluating benefits and risks and recommending administrative actions. State CIO Amanda Crawford, or her designee, will serve on the council. 
Minnesota's Department of Education says that personal information of about 95,000 students was breached as part of an ongoing and global exploit of a popular file-transfer system. Hackers from the ransomware group CLoP exploited a vulnerability in the file-transfer software MOVEit, which the department uses to share files with the state Department of Human Services. 
StateScoop's Priorities Podcast is available every Thursday. Listen more here.
If you want to hear more of the latest across the state and local government technology community, subscribe to the Priorities Podcast on Apple Podcasts, Google Podcasts, Soundcloud, Spotify and Stitcher.