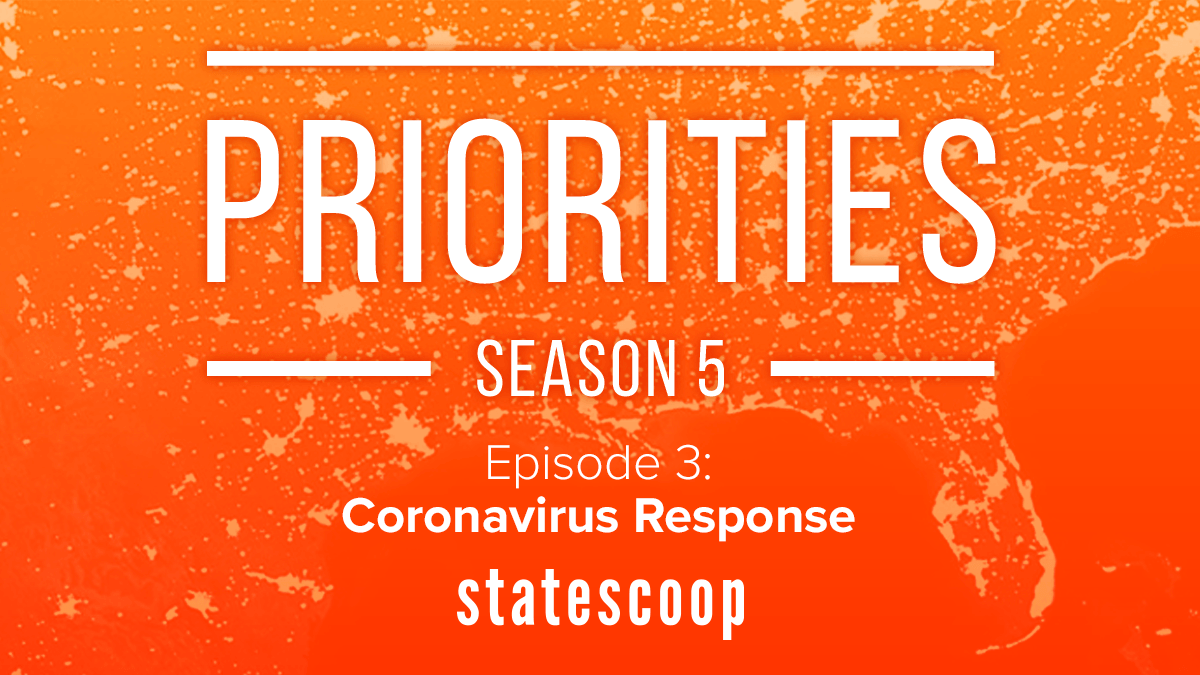 How Los Angeles went remote fast after the pandemic hit
The success that the city government of Los Angeles has found in smoothly transitioning thousands of city staff to a remote-working platform has positioned the city as one of the technological leaders as governments respond to the novel coronavirus pandemic.
LA's chief information officer, Ted Ross, told StateScoop that IT leaders in other jurisdictions wanted to know more about what the city's Information Technology Agency did to quickly move more than 10,000 city staff to a secure, cloud-based platform on such short notice. In this episode of StateScoop's Priorities podcast, Ross shares how internal conversations started after the Centers for Disease Control and Prevention began warning localities in February.
"What would it look like if we had to do some telecommuting, whether it was individuals here and there, or phased approaches to telecommuting or, in hindsight, mass telecommuting, which is exactly what we're seeing right now," Ross says on the podcast.
He shares how his team reviewed a range of options the city might face should it need to stand up a remote-working platform, which it soon did with success, first putting a dozen workers online remotely on March 13 before eventually onboarding the more than 11,600 employees who use it today.
He says the city is also facing new managerial issues, as staff figure out how to work in homes where their families may also be quarantined.
"I would classify it as new," Ross says. "For the vast majority of our users, they absolutely associate work with a certain work location. … This is completely new and different for them."
Ross largely credits success to the groundwork the city laid in recent years improving its digital infrastructure and tools. 
"Where we are today is dramatically different than where we were five years ago," he says. "And when it comes to agility and tackling different kinds of challenges that come your way when you have to pivot in a pandemic situation, I am extremely happy in the investments we've been making available in the last five years."
On the podcast:
Ted Ross, chief information officer, City of Los Angeles

Colin Wood, managing editor, StateScoop
Things to listen for:
Ross says the city didn't have time to create unique user profiles for all its users, so instead his office created four categories of users.

The city is now seeing more than 2,000 video conferences held each day, compared to just 100 daily before the pandemic. 

The city is also seeing a huge uptick in VPN usage. Ross said the city had maybe 150 people using VPN service in February.

Ross shares that an internet service provider based in Los Angeles was experiencing slowdowns on its network, which prompted the city to reach out since so many employees were depending on that service.
Produced in partnership with the National Association of State Chief Information Officers, Priorities dives deep into each of the top 10 priorities of state CIOs outlined in NASCIO's annual list. 
Listen to archived episodes of Priorities from Season 5 (2020),  Season 4 (2019), Season 3 (2018), Season 2 (2017) and Season 1 (2016). Catch all of StateScoop's podcasts on Soundcloud, Apple Podcasts, Spotify, Google Play, Stitcher or Alexa's TuneIn.