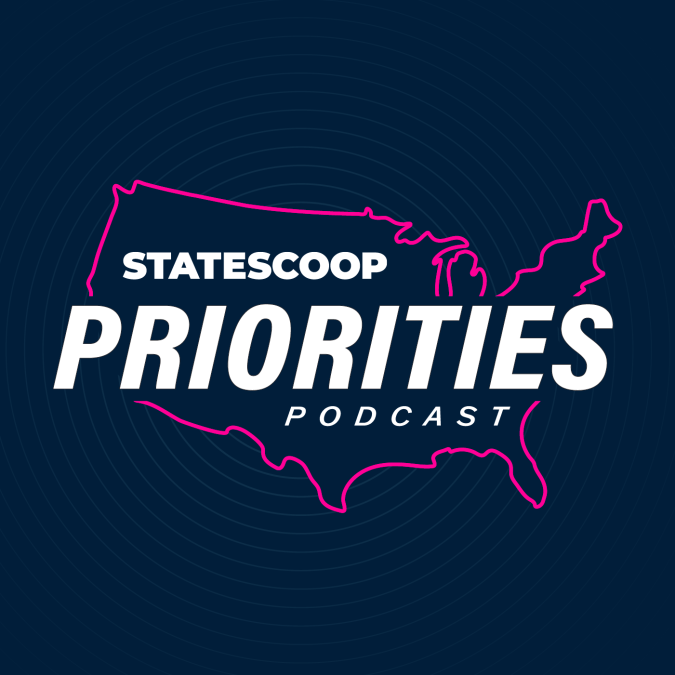 With new mayor, Los Angeles IT office prepares for new priorities
On the Priorities podcast, Los Angeles Chief Information Officer Ted Ross says he's ready to align the city's IT operations with the priorities of the city's new mayor, Karen Bass.
Bass, who represented Los Angeles in Congress for more than a decade, was elected last year to follow former Mayor Eric Garcetti, who led the city for nine years. Ross says that while he and other city department heads are still in the "getting to know you" phase with the new mayor, the city's Information Technology Agency is ready to support Bass' agenda focusing on homelessness, public safety and affordable housing.
"I want her to know that as chief information officer, I stand with her," Ross says. "No. 1, it's making sure that she has the technologies and tools she needs to get her job done."
Ross says that also means emphasizing where the IT department can support mayoral priorities in areas where it might not be top of mind.
"So much has changed in the world of technology in the last 10 years," Ross says. "I need to make sure that I inform her and her team of what are the kinds of tools we have, where our strengths are, where are areas that they're looking to help make a difference in, and just ensuring that as an IT leader I have a seat at the table so that I can help inform and assist where possible."
Also on the show, Wyoming Chief Information Security Officer Aaron Roberts says the state is continuing on in its journey to improve its cybersecurity operations.
In the news this week:
City officials in Oakland, California, say that many municipal services remain offline as it continues to dig out from a ransomware attack that started last week. Oakland officials have not yet said whether there's been any financial demand or theft of city data.
Washington, D.C. is debuting a beta version of a new website designed to help businesses navigate the bureaucratic and legal processes of setting up shop as the nation's capital continues rebuilding a downtown economy wounded by the coronavirus pandemic.
South Dakota CIO Jeff Clines says it will cost $70 million to replace a critically outdated financial system in the state. The system processes transactions like payroll and contracts and is one of more than 600 applications that are on a "brittle list," meaning the technology is outdated and more vulnerable to cyberattacks.
StateScoop's Priorities podcast is available every Thursday. Listen more here.
If you want to hear more of the latest across the state and local government technology community, subscribe to the Priorities Podcast on Apple Podcasts, Google Podcasts, Soundcloud, Spotify and Stitcher.