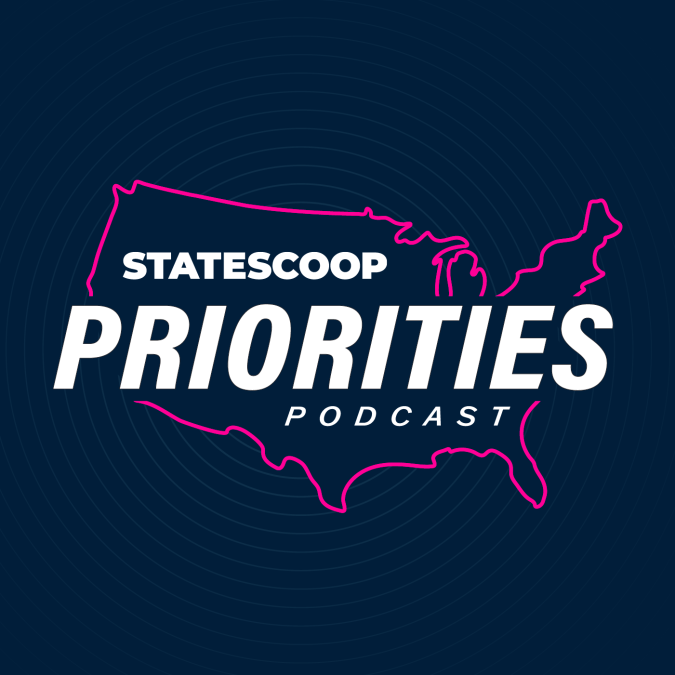 Arizona's CISO on welcoming a new governor
On the Priorities podcast, Arizona CISO Tim Roemer says he's gearing up for a period of change as Gov. Doug Ducey wraps up his time in office.
Ducey, a Republican, will be replaced by Democratic Gov.-elect Katie Hobbs, currently Arizona's secretary of state, in January. Roemer has since April 2021 also served in Ducey's Cabinet as director of the state Department of Homeland Security. In the interview with StateScoop's Benjamin Freed, Roemer says that while he's keeping his plans private, he's focused on ensuring a seamless transition on Jan. 5, when Hobbs is sworn in.
But he does say that he's enjoyed a strong working relationship with Hobbs on a number of issues, including election security in a state where voting practices have come under some of the harshest scrutiny anywhere.
"I have so much respect for Governor-elect Hobbs and her entire team," Roemer says. "I have had conversations with her team about what's potentially next. My main priority is making sure the department moves forward in a strong direction."
Later on the podcast, Maine CIO Fred Brittain outlines his approach to a new IT strategic plan.
And, John McKay, a senior network engineer for Washington State Ferries, explains how his agency outfitted boats with new connectivity. That project was nominated for a NASCIO Annual State IT Recognition Award.
In the news this week:
DeAngela Burns-Wallace is stepping down as chief information technology officer for the State of Kansas. Gov. Laura Kelly says Burns-Wallace, who was appointed in 2019, will return to teaching. (Burns-Wallace is on the faculty at the University of Kansas, University of Missouri and University of Southern California.)
San Francisco will spend more time considering whether to allow police to adapt its fleet of bomb-disposal robots to use lethal force against suspects in extreme circumstances. The city's Board of Supervisors this week voted to send a "killer robot" policy back to committee rather than send it on to Mayor London Breed.
A new facility in New York City is offering free-high speed internet access to Queens residents as part of the city's ongoing digital-equity efforts. The Queens Gigabit Center is also offering digital literacy training and free access to laptops, tablets, computer workstations and other services
StateScoop's Priorities Podcast is available every Thursday. Listen more here.
If you want to hear more of the latest across the state and local government technology community, subscribe to the Priorities Podcast on Apple Podcasts, Google Podcasts, Soundcloud, Spotify and Stitcher.