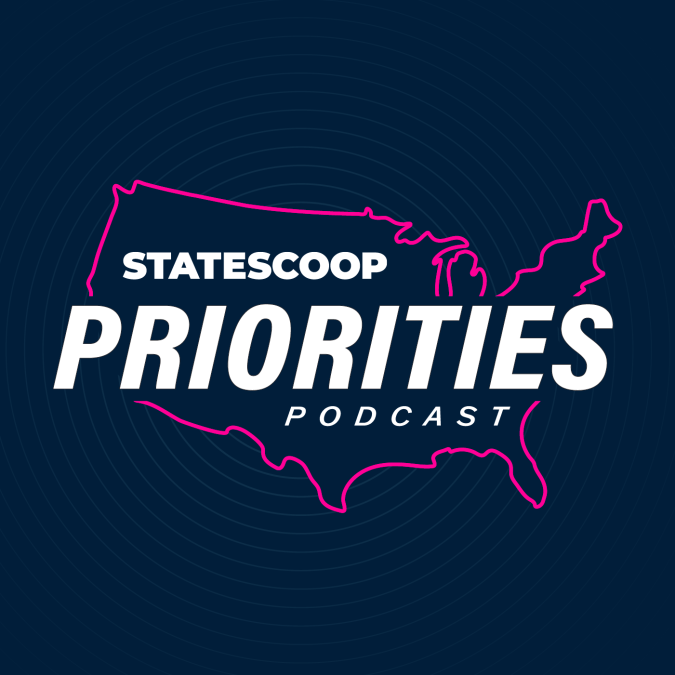 Former NYC CTO joins wireless broadband company 
On this week's episode of the Priorities Podcast, former New York City Chief Technology Officer John Paul Farmer talks to StateScoop's Ryan Johnston about his time in city government and how he's bringing that experience to his new role at the wireless broadband provider WeLink. Farmer will serve as the company's chief innovation officer and president of its cities division.
Farmer's move builds on his previous work on broadband as CTO under former New York Mayor Bill de Blasio. In the interview, Farmer comments on de Blasio's successor, Eric Adams, pursuing a citywide IT consolidation effort. And as a former professional baseball player, Farmer also offers some unvarnished thoughts on new rule changes implemented by Major League Baseball.
Karen Evans, who formerly served as a White House administrator for e-government and Department of Homeland Security chief information officer, offers tips on how to prevent more than 90 percent of ransomware attacks. In a commentary for StateScoop, Evans recommends actions for state and local governments that don't require large budgets but can prompt big results for protection.
In the news this week:
Miami city commissioners are claiming only a "basic" understanding of how the city's arrangement with CityCoins works.
TransparentBusiness founder Alex Konanykhin is offering $1 million to any military official who arrests Russian President Vladimir Putin for war crimes connected to Russia's invasion of Ukraine.
A hacking group linked to the Chinese government has compromised at least six state government networks since last May using multiple vulnerabilities, including the Log4j tool, according to new research from Mandiant. Technology Editor Benjamin Freed stops by to talk about the discovery.
Also new this week from StateScoop & EdScoop: A special report on data & analytics.
StateScoop's Priorities Podcast is available every Thursday. Listen more here.
If you want to hear more of the latest across the state and local government technology community, subscribe to the Priorities Podcast on Apple Podcasts, Google Podcasts, Soundcloud, Spotify and Stitcher.