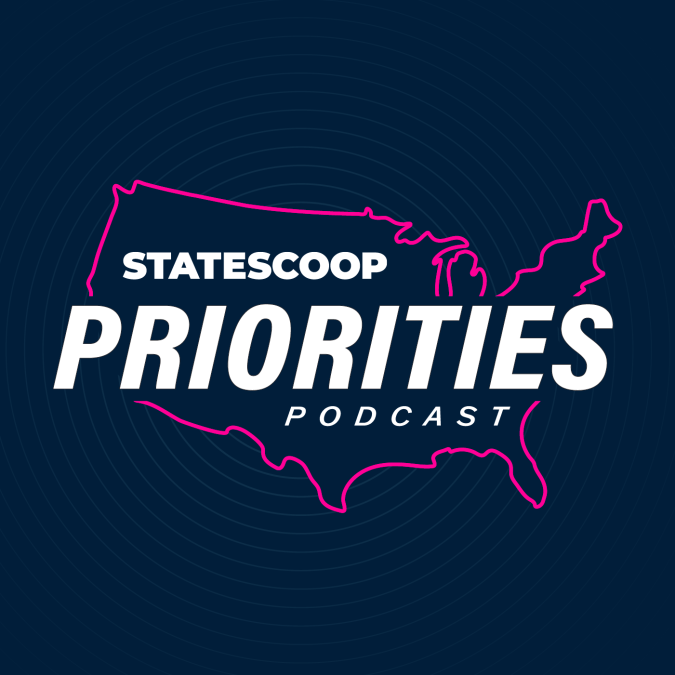 Delaware pushes to connect 'each and every home'
On this week's episode of the Priorities Podcast, Delaware Chief Information Officer Jason Clarke is trying to bring high-speed broadband to "each and every home and roadway." Clarke tells Colin Wood that he's working to execute Gov. John Carney's $56 million initiative to make that happen.
Rep. Jim Langevin, D-R.I., is looking toward the creation of a Bureau of Cyber Statistics in the next phase of federal cybersecurity legislation. Langevin, who chairs the information services subcommittee of the House Armed Services committee and sat on the Cyber Solarium Commission, says the new office will share information on cybersecurity incidents nationwide. Langevin also urged state and local governments to pursue IT modernization to reduce cybersecurity risk.
Nic Perez, chief technology officer for cloud at ThunderCat Technology, and Brian Schoepfle, manager of partner solution architects at Amazon Web Services, explain how state and local agencies can get a return on cloud investment quickly.
In the news this week:
New York Mayor Eric Adams wants an investigation of Illuminate Education, a software vendor for the city's Department of Education, which experienced a data breach in January.
Boston has a new CIO. Santiago Garces, a former tech and innovation executive in South Bend, Indiana, and Pittsburgh, Pennsylvania, will take over the post in Mayor Michelle Wu's administration.
A new Deloitte survey says many government leaders have shifted to long-term planning as the crisis of the COVID-19 pandemic begins to wane.
StateScoop's Priorities Podcast is available every Thursday. Listen more here.
This episode of the Priorities Podcast is brought to you by Amazon Web Services, ThunderCat Technologies and DLT Solutions.
If you want to hear more of the latest across the state and local government technology community, subscribe to the Priorities Podcast on Apple Podcasts, Google Podcasts, Soundcloud, Spotify and Stitcher.