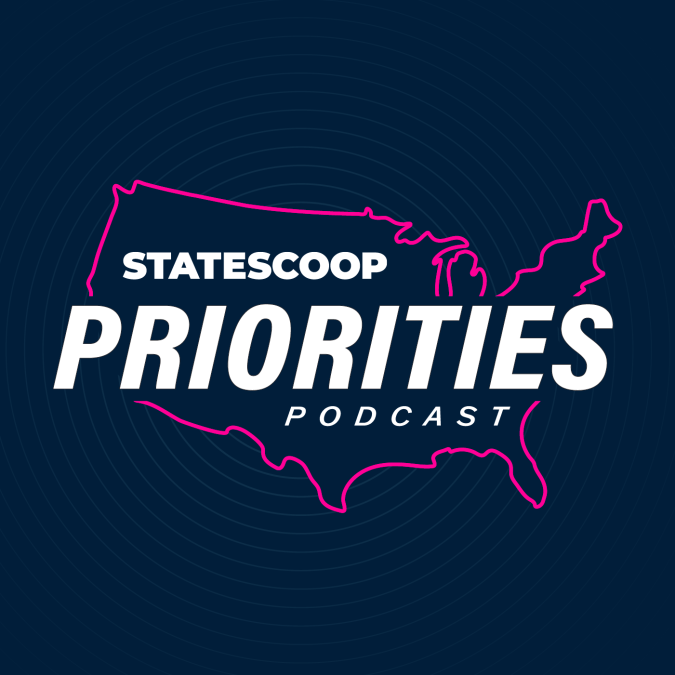 A look at New Mexico CIO Peter Mantos' top priorities
On this week's episode of the Priorities podcast, New Mexico CIO Peter Mantos says he'll focus on cybersecurity and broadband as he steps into the state's top IT job.
Mantos, whom Gov. Michelle Lujan-Grisham appointed in June, says ransomware and data security are particular concerns for him. Mantos joins the state from Respec, a database management company. He also worked at Intel and Siemens and as a contractor for the state. 
Mantos is tasked with charting the state's cyber future after a January ransomware attack against Bernalillo County, the state's largest county, took major IT systems offline and disrupted operations, including in the local jail. 
Later in the show, Kai Feder, chief of staff of the New Jersey Office of Innovation, explains how the state is using data to drive the content and design of its websites. Feder's office found that populating its sites with the most requested information created a better user experience for residents.
In the news this week:
Montana's Commerce Department is the first agency in the state to achieve 100% digitization, the state's governor says. Gov. Greg Gianforte pushed agencies to hit the all-digital benchmark by the end of the 2023 fiscal year. The "culture of customer service" in the state will help save money and better serve residents, he says.
New York State is giving local government access to an endpoint detection platform as part of a new cybersecurity operations center. The $30 million program gives county governments as well as the cities of Albany, Buffalo, Rochester, Syracuse and Yonkers free access.
Colorado expects to add 150 new connected vehicles to the state's roadways. The state's Department of Transportation awarded a contract to Yunex Traffic to install 150 roadside devices over the next year that can gather traffic data and send messages to connected vehicles.
StateScoop's Priorities Podcast is available every Thursday. Listen more here.
If you want to hear more of the latest across the state and local government technology community, subscribe to the Priorities Podcast on Apple Podcasts, Google Podcasts, Soundcloud, Spotify and Stitcher.