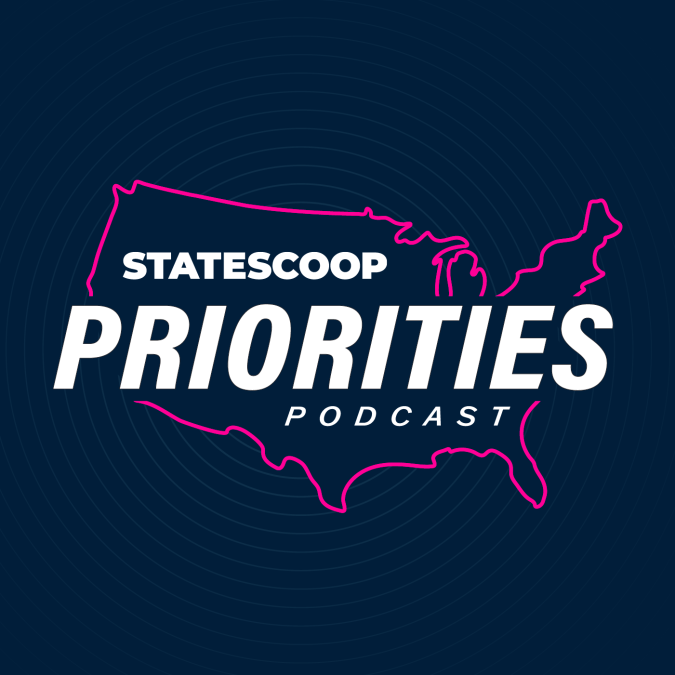 A blueprint for privacy professionals across state government
On this week's episode of the Priorities podcast, Christopher Bramwell, Utah's government operations privacy officer, talks about finding and training data-privacy specialists across state government.
Bramwell, who started in his role last July, is aiming to find at least 50 people across state local agencies to certify as privacy practitioners. Currently within the state government, he is only aware of one other certified privacy professional.
New York CIO Angelo "Tony" Riddick says the state saw "a recent uptick in traffic with IP addresses originating in Russia." Riddick says cybersecurity leaders within his agency "permanently blocked" this activity.
In the news this week:
Virginia has a new chief data officer. Pfeil is the state's second-ever chief data officer, following Carlos Rivero, who stepped down last year. Pfeil told StateScoop that he has "a million ideas," including predictive analytics for the elderly, tackling homelessness and strengthening the Commonwealth Data Trust — a framework setting privacy and confidentiality requirements for data sharing within government.
Ransomware is "straining" local government services, according to a recent bulletin from the FBI. Threat actors continue to cause disruptions to utilities and critical public services, the bureau says. In fact, local governments were the second-highest victimized group in 2021, trailing only the academic sector. The bulletin references recent incidents, including Bernalillo County, New Mexico.
State IT leaders are "still waiting to hear" from federal government officials on what programs will be allowed under a new federal cybersecurity grant program that's coming to state and local governments this year. The program, part of the $1.2 trillion infrastructure law, will distribute $1 billion over four years to state and local governments for cybersecurity-related programs and projects. Illinois CIO Jennifer Ricker says she expects the rules for this new program will be tighter than the relief funding issued under the CARES Act and American Rescue Plan. The Cybersecurity Infrastructure and Security Agency is expected to release the guidance this summer.
StateScoop's Priorities Podcast is available every Thursday. Listen more here.
If you want to hear more of the latest across the state and local government technology community, subscribe to the Priorities Podcast on Apple Podcasts, Google Podcasts, Soundcloud, Spotify and Stitcher.