Maryland CIO Michael Leahy to step down
Leahy, who's led the Maryland Department of IT since March 2017, will leave state government ahead of the gubernatorial transition.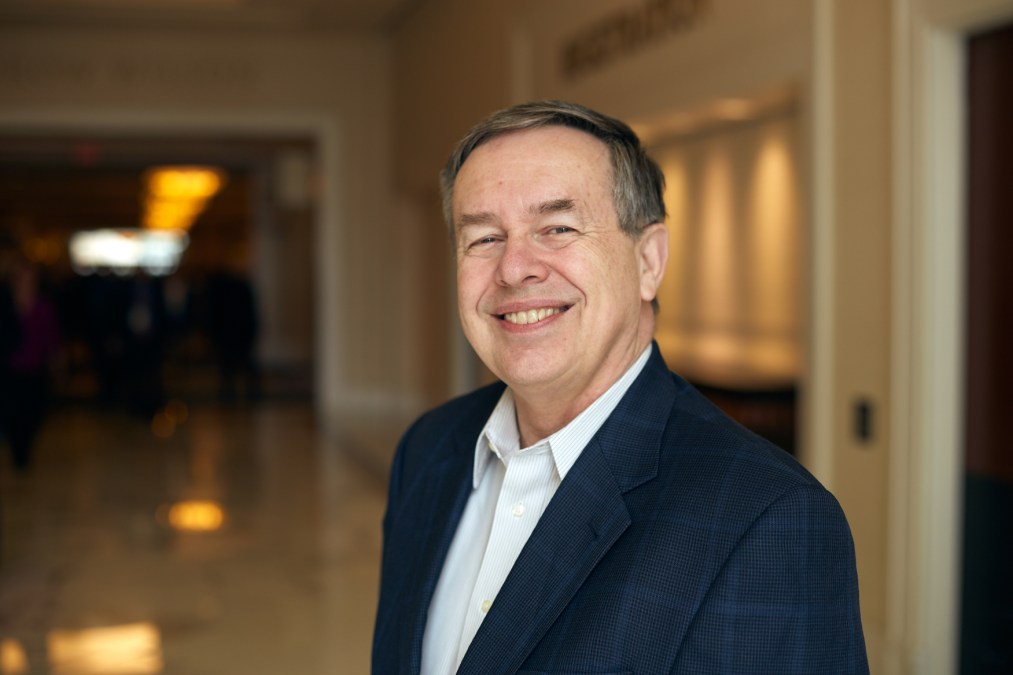 Maryland Chief Information Officer Michael Leahy announced last week he's preparing to step down from state government after nearly six years leading the state Department of Information Technology. Leahy, who made his announcement in a LinkedIn post, said his last day will be Jan. 10, a little more than a week before Gov. Larry Hogan's term expires.
Hogan, a two-term Republican, picked Leahy in March 2017 to serve as CIO and secretary of Maryland DoIT. Leahy had previously been a senior adviser to Hogan's administration on state real property asset management.
In an October interview with StateScoop anticipating the move, Leahy talked about his biggest achievements during his tenure as the commonwealth's lead IT official.
"I've been doing this for six years and it's time to go do something else," said Leahy, who did not disclose where he plans to work next. "But the biggest achievement is we've made enormous strides in integrating DoIT with the rest of the executive branch."
Integrating technology in the Maryland state government included setting up a portfolio office to manage the state's technology assets and implementing a practice called technology business management, or TBM, to ensure DoIT's service catalog and service costs are transparent to customer agencies. Leahy said he also saw the creation of a customer experience office that serves as a "communications channel for mundane day-to-day things, all the way up through emergent issues."
"We're not enterprise yet, but we're close to it," he said.
Internal surveys of DoIT's performance show the agency is receiving better marks from its customers on issues like responsiveness, he said.
"As one can imagine, historically, if there is a problem, folks blame the technology first before they'll take responsibility themselves," Leahy said. "A big piece of what we've attempted to do is if there are technology failures, we acknowledge them immediately and apply that new knowledge to fix it. If it's not a technology problem, we have an education issue with our sister agencies, and we want to make certain the folks who experience the problem understand what the underlying causes were."
Leahy also singled out the Maryland OneStop digital portal, which since its 2018 launch has grown to include services from 19 state agencies, and an ongoing effort to communicate about technology without using industry jargon.
"IT isn't just the back-office folks programming the computers and running the network," he said. "We're now actively engaged in business decisions. I implemented a 'plain English' strategy, that folks are not to bring us a technical solution, but rather a problem in English that we'll solve together. That has made a huge difference in terms of how people approach issues that we weren't able to talk about before."
Before joining state government, Leahy spent nearly two years as city attorney for Annapolis, the state capital, and many years in private practice specializing in intellectual property management, land use and commercial transactions.
Hogan's Democratic successor, Gov.-elect Wes Moore, has not yet announced who he plans to nominate as secretary of information of technology. But Leahy said his team — which he'd "put [up] against any Fortune 500 management group in the world" — has left Maryland IT in much better shape than they found it six years ago.
"We have taken to heart Gov. Hogan's customer service pledge, which was one of the first things he implemented," Leahy said. "And we recognized that although everything our agency does supports other agencies, that actually support citizens and residents, we do have an impact on what those services cost, how quickly they can be developed and implemented and how the government interacts with the citizenry."