Activists call on Chicago mayor to cancel ShotSpotter contract
Activists demanded Chicago Mayor Brandon Johnson remove the gunshot-detection tech from city streets, citing his campaign promise.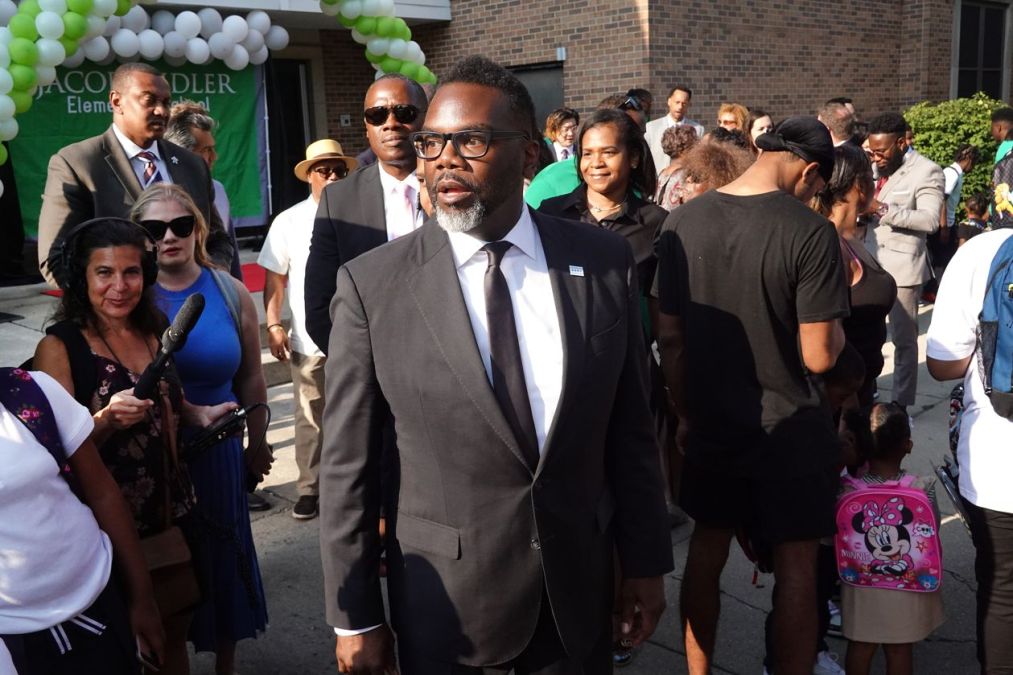 Chicago has employed a gunshot detection system since 2018, but activists are calling for Mayor Brandon Johnson to get rid of the technology before he announces his first city budget.
In a Tuesday demonstration, activists called for Johnson to remove ShotSpotter technology from the city's budget. Johnson recently announced a forecasted budget that did not mention anything about ShotSpotter or whether the city's contract with the company would continue. The official budget is expected in the coming weeks.
Johnson promised during his mayoral campaign that he would remove ShotSpotter from the city, citing its cost and negative impact on communities, including its connection to a fatal shooting in 2021.
In March 2021, Chicago police officers were notified by the city's ShotSpotter system that gunshots had been fired before a pursuit that ended with one of the officers fatally shooting 13-year-old Adam Toledo.
"Chicago spends $9 million a year on ShotSpotter despite clear evidence it is unreliable and overly susceptible to human error," Johnson's campaign website reads. "Brandon Johnson will end the ShotSpotter contract and invest in new resources that go after illegal guns without physically stopping and frisking Chicagoans on the street. … The expensive technology played a pivotal role in the police killing of 13-year-old Adam Toledo. That cannot happen again."
ShotSpotter uses acoustic sensors to wirelessly notify first responders when gunshots are fired.
Despite Johnson's promise, he extended ShotSpotter's contract, valued at more than $10 million, in June. The Chicago Sun-Times reported that the mayor's aide attributed this to an accident involving an automatic signature. Activists have continued to advocate for the technology's removal.
In a statement supplied to local media, ShotSpotter pushed back against the criticism.
"The Chicago Police Department has consistently described ShotSpotter as a critical part of how they respond to and solve crimes, even crediting alerts with helping to save at least 125 lives," the statement read. "We will remain committed to assisting first responders in Chicago and over 160 cities responding rapidly to gunfire, helping them to collect critical evidence and providing life-saving care to gun violence victims."
ShotSpotter claims on its website that from 2019-2021, the system had a "97% aggregate accuracy rate across all of our customers." The false positives accounted for 0.5% of total reported gunfire incidents.
"Acoustic experts, who are located and staffed in ShotSpotter's 24×7 Incident Review Center, ensure and confirm that the events are indeed gunfire," ShotSpotter's website states. "They can append the alerts with other critical intelligence such as whether a fully automatic weapon was fired or whether there are multiple shooters."