Accessible Self-Service Bill Pay, Lawrence, Ind.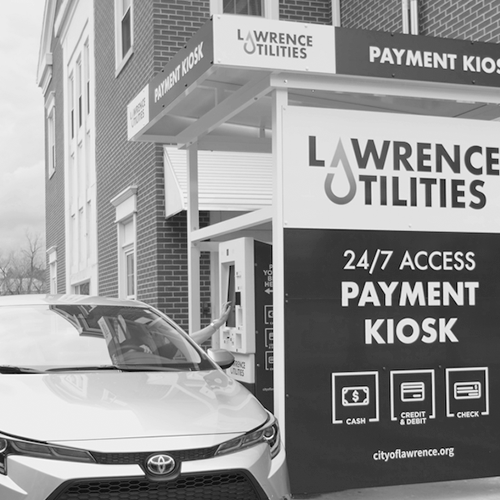 Responses by Tyler Douthit, city controller and utilities chief financial officer for the City of Lawrence Controller's Office.
What drove this project?
We've always wanted to focus on the customers' experience. We have a really large Spanish speaking population in Lawrence and we are actively recruiting people in our billing office that are bilingual. But in the meantime the kiosk was a great tool to have because it can do English or Spanish. Once we had the kiosk up and running, instead of focusing on just being a billing office, we can take a customer service approach and focus more on trying to satisfy our customers. So for us, that was huge, it really freed up some time in the office to manage those calls.
What have you learned about your residents through this project?
The key takeaway was no matter what the generation is — whether it's someone from an extremely young tech-savvy generation or someone a little bit older who wants to use cash and check — when you give them the options and once they've been helped once or twice, generally speaking, everyone wants to do it on their own. Everyone's pretty independent for the most part.
What improvements are you planning to make?
The statistic right now is 35-40% of our kiosk payments are all made outside of business office hours. So that's people who would have either taken the day off or taken a lunch from work to come into the office and stand in line who were able to make a payment on their own time. I think that convenience has been pretty big for people. And a big thing we're going to do is actually take our indoor unit and move it to a location that's 24/7 accessible and have a 24/7 payment center. We're in the works on that so that we have an indoor and outdoor unit 24/7 accessible.