Alabama is tracking where students struggle with federal aid applications
New software from Oracle is helping state education agencies find schools where students are struggling to complete federal student aid applications.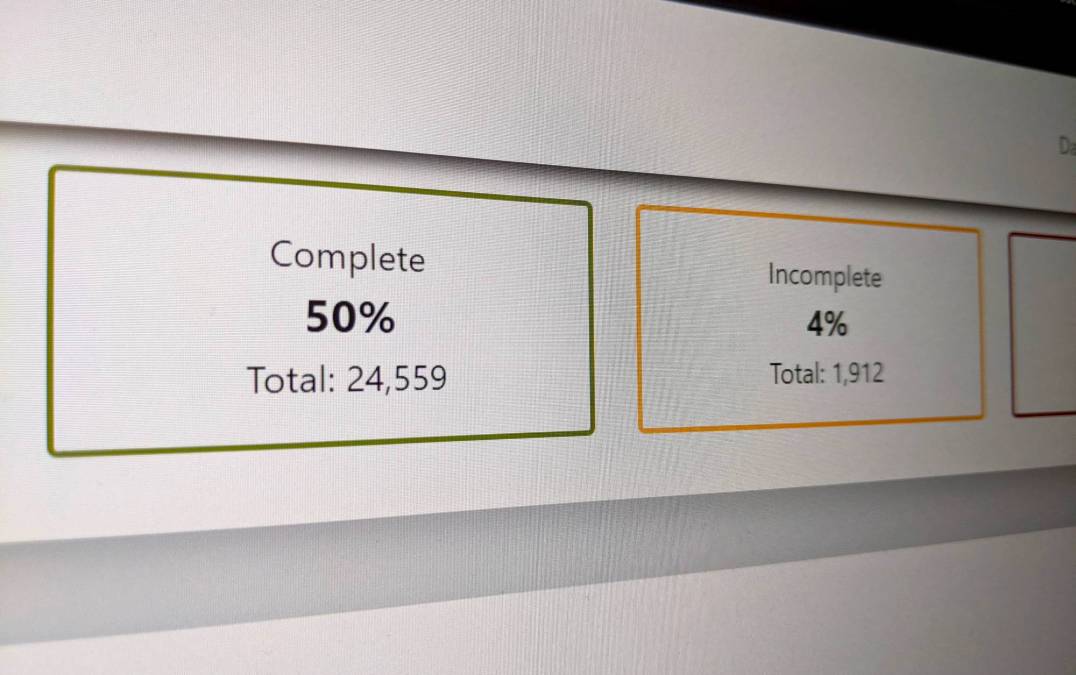 The software giant Oracle on Tuesday announced that it was selected by the Alabama Commission on Higher Education to develop tools to help more prospective college students complete their federal student aid applications and eventually join an increasingly demanding workforce.
Since March, state officials and school administrators have been using spreadsheets that show which students may need a nudge to fix the errors on their Free Application for Federal Student Aid, or FAFSA, an application that this year became mandatory for high school graduation in Alabama. They've also been using a public data dashboard, which shows that currently 50% of students have either completed an application or filed a waiver if they don't need aid.
In addition to the top-line numbers, the dashboard contains maps with county-level breakdowns of FAFSA completion rates, school-level comparisons and — for those with access — student-level information about why applications have stalled. By one estimate, Alabama students who were eligible for federal aid last year left $68 million in Pell Grants unclaimed. Jim Purcell, the commission's executive director, told StateScoop he considers that "a waste not only of money, but a waste of human capital."
"We're a state that for a long time was a conveniently located place for low-wage individuals, and now we're a state that requires some postsecondary credentials for a lot of our jobs, so we have to pivot in a very effective way, and I think this does this," Purcell said.
Alabama was one of 26 states that enacted legislation in 2019 to advance postsecondary workforce development programs. And as technology advances, the job market grows more competitive: Research by the Georgetown University Center on Education found that 65% of workers have at least some postsecondary credentials, while those with bachelor's degrees claim 57% of all wages. The low-wage jobs of Alabama's past, meanwhile, are being replaced with tech-intensive manufacturing roles at plants operated by the likes of Mercedes-Benz, Toyota, Hyundai and Airbus.
"There's all this industry that's come to the state that requires much more postsecondary credentials, and as our economy transitions to that, we've got to get much more of our citizens to develop much more of the workforce credentials needed to participate in that industry," Purcell said. "It required for us to very quickly rev up the number of individuals who go to college and seek further education."
Before Alabama had a way of tracking and following up with students who needed help on their FAFSAs, the process had little oversight, Purcell said. Now, his office contacts schools' career coaches to show them which students need extra help and principals to show them how their schools' completion rates compare to their neighbors'. His office also contacts students directly when their applications have errors.
After just a few weeks, the new technology seems to be working: Purcell said he expects to see as much as a 10% rise in FAFSA completion rates this year. (The state's current 50% rate is on par with the national average, according to the National College Attainment Network.)
Though filing a FAFSA or waiver is now required, Purcell said he doesn't believe 100% compliance is a reasonable goal, because many Alabamans "don't trust the government." But more than meeting the new mandate, he said he's excited to deliver help to communities that need it.
"What's neat about doing the data is we are really going to know what those numbers are moving forward," Purcell said. "We never had that information before and now we'll know which kids we need to start working with instead of just trying to shotgun it. When you look at this map and see a lot of counties that are underperforming, those are really the poor counties. And if we want to make sure these people have access to the American Dream, we through this software application can make sure at least they're being targeted by us."