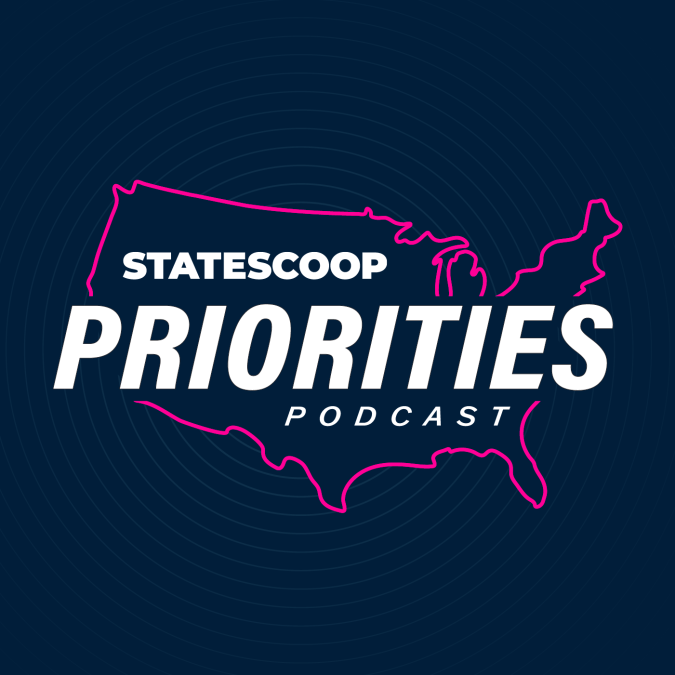 What small city CIOs have in common with big states
On the Priorities Podcast, Urbana, Illinois, IT Director Sanford Hess says his city has a lot in common with its peers across the public sector.
"I think at the end of the day we all have the same challenges," Hess says on the podcast. "[State CIOs and big city CIOs] would nod their heads in agreement if I said that I spent half my day today sending out emails to people to take their security training."
Hess, who has spent the last nine years running IT for the college town, which sits about 140 miles south of Chicago, says his priorities — modernization, cybersecurity and digital services — are similar to those of other CIOs across the country.
The Urbana fire and police departments are currently undergoing modernizations that will move some of their primary systems to the cloud, Hess says.
Also on the show, San Jose Chief Innovation Officer Clay Garner explains how he balances modernization and innovation in his city. Garner, who joined the San Jose government earlier this year, says innovation leaders need to be ready for projects not to work out and to understand the risks associated with embracing emerging technologies.
In the news this week:
StateRAMP, the two-year-old group working to build a standardized security rubric for state and local IT vendors, announced that several more governments and other organizations have begun using its standards. In addition to local governments and states, the group is expanding to the education sector.
New York City plans to connect upward of 300,000 residents of public-housing facilities with free internet and basic cable service by the end of 2023, Mayor Eric Adams and Chief Technology Officer Matt Fraser said. The program has been in a pilot phase this year at eight homes run by the New York City Housing Authority. It will expand to about 100 projects by the end of this year, eventually covering 200 housing sites.
The U.S. Department of Transportation's Federal Highway Administration announced it's accepting applications for two grant programs furthering the use of technology designed to make transportation safer, cleaner and more efficient. The Strengthening Mobility and Revolutionizing Transportation, or SMART, and the Advanced Transportation Technology and Innovation, or ATTAIN, programs together make about $160 million in new funding available to communities advancing transportation technology initiatives.
StateScoop's Priorities Podcast is available every Thursday. Listen more here.
If you want to hear more of the latest across the state and local government technology community, subscribe to the Priorities Podcast on Apple Podcasts, Google Podcasts, Soundcloud, Spotify and Stitcher.