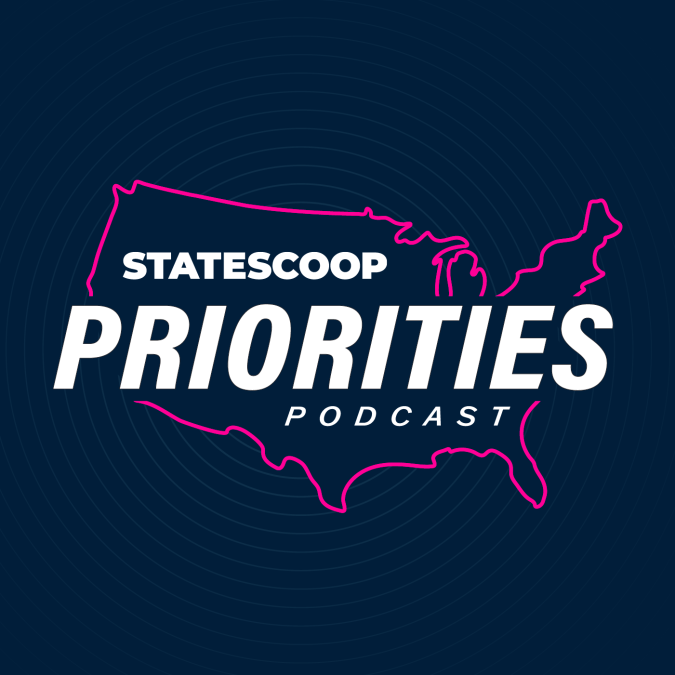 Maricopa County, Ariz., is focused on transformation
On the Priorities podcast, Maricopa County, Arizona's, new CIO, Richard McHattie, says he's leaning on his experience pushing technology and innovation forward to help improve customer service and reduce costs in the nation's fourth-largest county.
"There's a big focus on creating and enhancing a modern and responsive government," McHattie tells StateScoop's Keely Quinlan. "We exist to provide new and improving capabilities for our departments so they can improve their service delivery, they can shrink costs and then most importantly make that big impact on the customer experience."
McHattie — a 2020 LocalSmart Award winner — took the role as Maricopa's top IT official after working as the chief technology and innovation officer for the county's Clerk of the Superior Court's office. He'd previously served as the county's deputy CIO a half-decade ago.
As CIO, McHattie says he's building an IT strategy around customer experience and building on the improvements in digital services made during the pandemic.
"We still have a long journey to go," McHattie says. "Whether you're facing a pandemic or not, our focus is really on that voice of the customer."
Also on the show, Wyoming's interim CIO, Timothy Sheehan, explains his approach to workforce, and Illinois CISO Adam Ford talks about his plans for the federal cyber grant program.
Sheehan and Ford are both 2023 StateScoop 50 Award winners.
In the news this week:
President Joe Biden and Vice President Kamala Harris announced how nearly $42.5 billion in Broadband, Equity, Access and Deployment funds will be divided among states and territories as the federal government steps in to help close the digital divide. Texas received the most funding, more than $3.3 billion. Every state will receive a minimum of $100 million in funding for the program.
State government agencies in Maine are prohibited from using generative artificial intelligence tools like ChatGPT for at least six months after a cybersecurity directive from the state's IT agency. The directive prohibits the adoption or use of generative AI in any state-government business or on any device connected to the state's network while officials review their potential impact.
Tens of thousands of public school students and employees in New York City had their personal data stolen in the recent hack of the file-transfer software MOVEit, the city's department of education revealed. Personal information belonging to 45,000 students and an unknown number of staff members was affected by the breach. The city joins a growing list of more than 130 organizations around the world affected by the hack.
StateScoop's Priorities Podcast is available every Thursday. Listen more here.
If you want to hear more of the latest across the state and local government technology community, subscribe to the Priorities Podcast on Apple Podcasts, Google Podcasts, Soundcloud, Spotify and Stitcher.