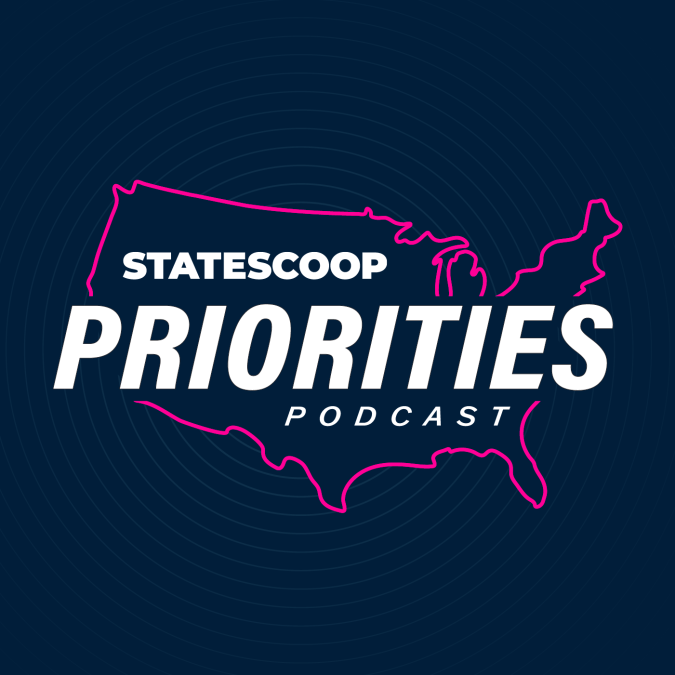 Why Nebraska's CIO is approaching IT differently
On the Priorities podcast, Nebraska Chief Information Officer Ed Toner says that his focus on availability of services is at the core of his job as an IT leader.
"If your infrastructure or your applications aren't available to the public, then we just can't do business," Toner says. "We've moved so much to a digital environment where all of our forms are online, and if at any given time you have a down application, or even worse, a down data center, then you pretty much have stalled government."
Though state CIOs have consistently listed cybersecurity as their top priority for many years, Toner's focus on availability represents a key challenge of an increasingly online and modernized government. For Toner, that has meant emphasizing reliability and redundancy — an additional cost that "pays for itself," he says.
"If [services are] not there, then you're losing much more productivity both of your customer base and the state resources than you ever do [having data center redundancy]," Toner says.
In Nebraska, Toner operates two redundant data centers in different areas of the state that staff can switch between in "less than a minute," as needed. In addition, by owning the data centers, the state has an opportunity to co-locate with other public sector entities, which can boost savings and security statewide.
In the news this week:
The Information Technology and Innovation Foundation is calling on Congress to eliminate broadband funding programs that have been made redundant by other more effective ones. In a report released this week, the foundation points out that the Affordable Connectivity Program is due to run out of money next year, but that eliminating three previously funded programs could help keep it sustainable.
New York state has a new deputy secretary for finance and technology. Gov. Kathy Hochul named Albert Pulido, who was previously a citywide operations director for the New York City mayor's office, to the post. Pulido will help oversee government operations and policy management for several departments, including the state IT agency.
Boston cloud services firm NWN Carousel will provide the City of Baltimore with next-generation 911 capabilities. The city inked a $6.5 million contract with the vendor to allow emergency call centers, giving them capabilities like AI-fueled language translation and mapping tools that improve response times.
StateScoop's Priorities Podcast is available every Thursday. Listen more here.
If you want to hear more of the latest across the state and local government technology community, subscribe to the Priorities Podcast on Apple Podcasts, Google Podcasts, Soundcloud, Spotify and Stitcher.