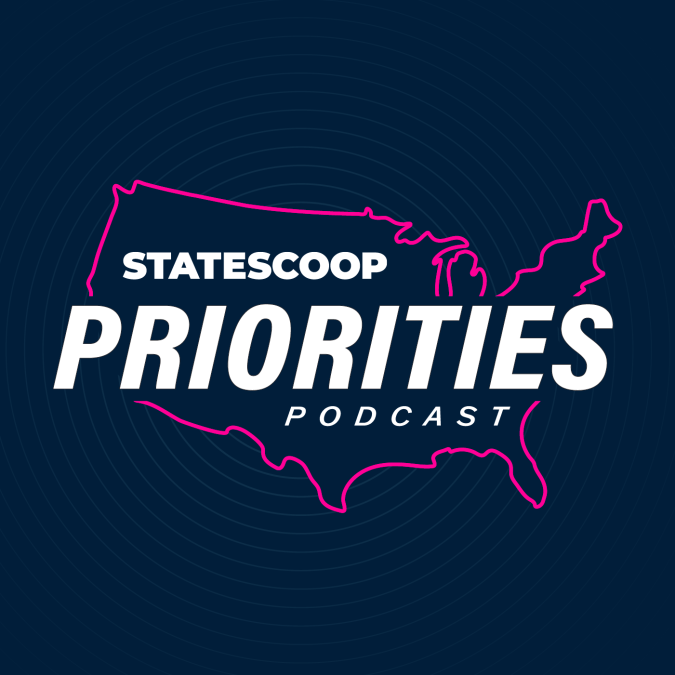 Oklahoma's digital services agency looks forward
On the Priorities podcast, Oklahoma's digital services lead, Jay Doyle, says the state's latest foray into digital government is far from its last.
"I think there's a ton of opportunities [for digital services]," Doyle tells StateScoop's Keely Quinlan. "We really want to be that conduit to make all government services easier for citizens to achieve. I think that's really a short term goal."
Doyle is CEO of Service Oklahoma, the state's digital services division, which was created last year as part of the Office of Management and Enterprise Services.
"Early on, initially, we're focused on the citizen and really on those stereotypical DMV services," Doyle says. "Another long term goal for us is how can we really focus on individual citizens? How can we look at this from a business perspective down the line?"
The division won an award last year from the National Association of State Chief Administrators for an "omni-channel" disability placard digital tool. The project was Service Oklahoma's sixth project, but the state has a long roadmap for more modernization, Doyle says.
In the news this week:
Illinois CIO Jennifer Ricker is stepping down. Ricker left her post as the state's IT lead and secretary of the Department of Innovation & Technology after more than three years, and as Gov. J.B. Pritzker begins his second term. Ricker's deputy, Brandon Ragle, is serving as interim secretary and CIO.
California is using a high-tech airplane, normally reserved for wildfire response, to optimize how the state deals with severe wind and rain storms. The plane is equipped with infrared cameras and data-forecasting tools used to map hazardous areas during disasters.
Kansas Gov. Laura Kelly named new technology leadership for her second term. Jeff Maxon, the state's chief information security officer, will be interim chief information officer after the departure of DeAngela Burns-Wallace. Kelly also appointed Adam Proffitt, her budget director since 2020, as the state's secretary of administration, which oversees Kansas' IT agency.
StateScoop's Priorities Podcast is available every Thursday. Listen more here.
If you want to hear more of the latest across the state and local government technology community, subscribe to the Priorities Podcast on Apple Podcasts, Google Podcasts, Soundcloud, Spotify and Stitcher.