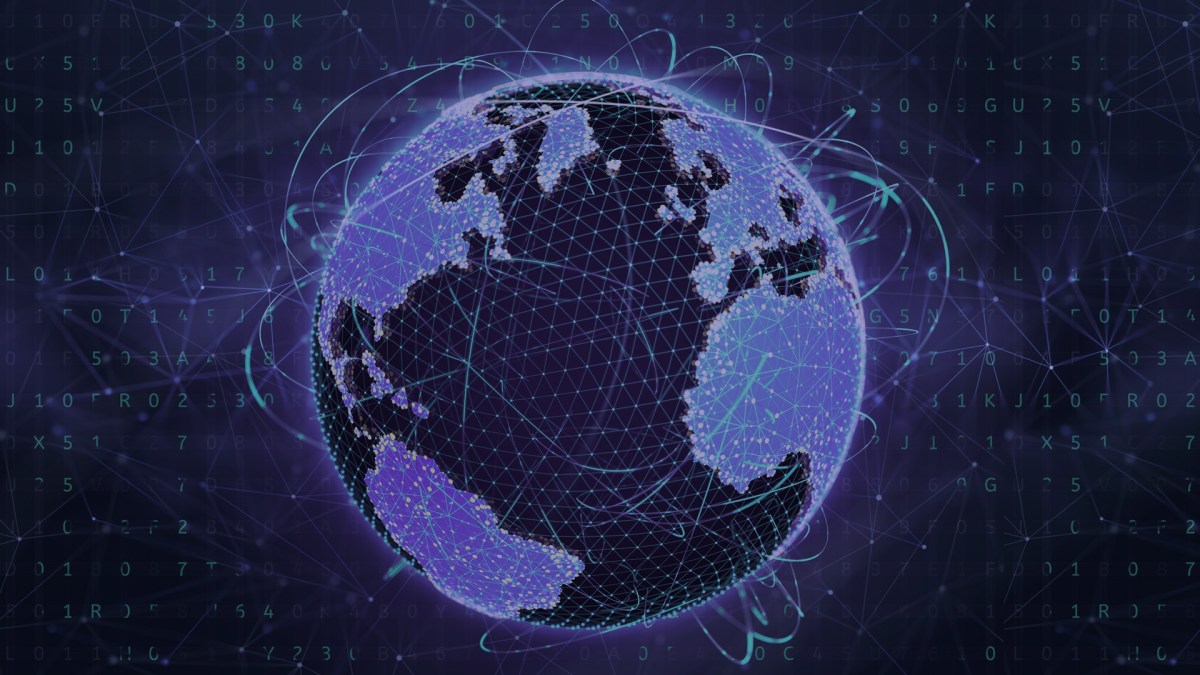 Geospatial data-sharing effort needs shared strategy for success
It's been more than 25 years since the National Spatial Data Infrastructure became an official initiative of federal, state and local government — but the vision of a common place to share geospatial data remains unrealized.
"The reality is we don't have a shared vision of the NSDI," Cy Smith, geospatial information officer for Oregon says on the latest episode of GIS Addressed. "You can't engage all the stakeholders that you need to build all of the data for the NSDI and then maintain it and have the workflows to allow everyone to use it if you don't have a shared vision and shared strategy for developing it."
The origins of the NSDI come from a 1990 U.S. Office of Management and Budget document that established the Federal Geographic Data Committee. In 1993, a National Performance Review prompted then President Bill Clinton to issue an executive order the following year that further refined the NSDI.
With the passage of the Geospatial Data Act last year, federal agencies are directed to work in partnership with state, local, tribal governments, the private sector and higher education to develop the NSDI.
While that initial vision for the NSDI remains unfulfilled, Smith says on the podcast that there remains a lot of hope — and a lot of work left to do. If implemented fully, the NSDI would enable governments to eliminate duplication and save taxpayer dollars.
In Oregon, Smith says, a 2007 study found that the state spent about $5 billion annually on the usage and management of geospatial data across state government. The study also found that the state was wasting approximately $300 million of that funding "because of duplicated effort and a lack of data sharing."
Extrapolated across all levels of government in all 50 states, the study predicted that an effective geospatial data-sharing mechanism could save more than $20 billion.
"If we were working together to build and maintain the data we need to perform those functions, we'd be able to produce a much more coordinated result," Smith says. "An NSDI would form the persistent connections that only exist intermittently now between government silos."
On the podcast:
Cy Smith, geospatial information officer, Oregon
Jake Williams, associate publisher, StateScoop
Things to listen for:
There's a direct line from President Theodore Roosevelt's 1906 Executive Order 493 that directed the U.S. Geographic Board to review mapping projects to avoid duplication and create standardized mapping and the 1994 Clinton executive order establishing the NSDI, Smith says.
Although the NSDI is not a fully functioning data-sharing initiative between multiple stakeholders yet, some data sets are today shared effectively between multiple levels of government, such as hydrography data and GPS data, Smith says.
The Coalition of Geospatial Organizations — a group representing 13 organizations, 6 advisory groups and 170,000 geospatial professions — gave the NSDI a B- grade in February of 2019. The grade was a slight improvement from a 2015 C grade.
Going forward, the FGDC will create reporting templates for federal agencies to use when reporting in data for the NSDI, as mandated in the Geospatial Data Act of 2018.
In order to truly realize the NSDI vision, however, officials need to start with a strategic planning process that engages the whole geospatial stakeholder community, Smith says.
GIS Addressed is a podcast from StateScoop and the National States Geographic Information Council about the role of geographic information systems in government.
Catch all of StateScoop's podcasts on Soundcloud, Apple Podcasts, Spotify, Google Play, Stitcher or Alexa's TuneIn.