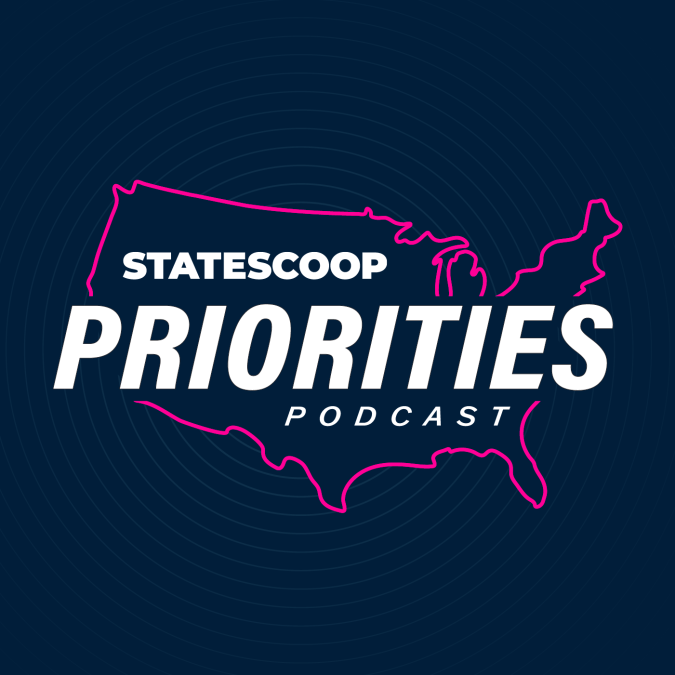 Kansas prioritizes cyber, IT modernization, workforce
On this week's episode of the Priorities podcast, Kansas Chief Information Technology Officer DeAngela Burns-Wallace explains how the state prioritized collaboration and sharing in its approach to cybersecurity.
Burns-Wallace, who also serves as secretary of administration, says Kansas has greatly improved its cybersecurity collaboration in the last year. Kansas was one of the states that participated in the National Governors Association policy academy on cybersecurity. The results from that participation, paired with the insights gleaned from Gov. Laura Kelly's cyber task force, made it easier to find cyber resources when crises occur, Burns-Wallace says.
Jenna Leveille, president of the National States Geographic Information Council, joins Dan Ross, its interim executive director, to highlight the state of public sector geographic information systems. They also outline the organization's priorities as its newly hired executive director, John Jordan, comes on board.
In the news this week:
Colorado has a new chief information security officer. Ray Yepes will take on the role overseeing the state's cyber operations. Yepes was previously the CISO for the Texas Department of Family and Protective Services. Yepes will take over for Debbi Blyth, who left the state last year for a role at Crowdstrike.
Major technology upgrades are coming to Vermont, state CIO John Quinn says. Quinn, who leads the state's digital services agency, says he's expecting the legislature to approve $66 million in additional funding that will allow for an overhaul of the state's Department of Motor Vehicles, a new enterprise resource planning system and upgrades to user interfaces on state digital services.
Code for America will use a $100 million investment to launch a new initiative that helps state governments improve their social benefit programs. The Safety Net Innovation Lab will partner with agencies in 15 states with the goal of unlocking $30 billion in benefits for 13 million people. Code for America CEO Amanda Renteria says the lab will make the nation's social safety net accessible, equitable and easy for people to use.
StateScoop's Priorities Podcast is available every Thursday. Listen more here.
If you want to hear more of the latest across the state and local government technology community, subscribe to the Priorities Podcast on Apple Podcasts, Google Podcasts, Soundcloud, Spotify and Stitcher.