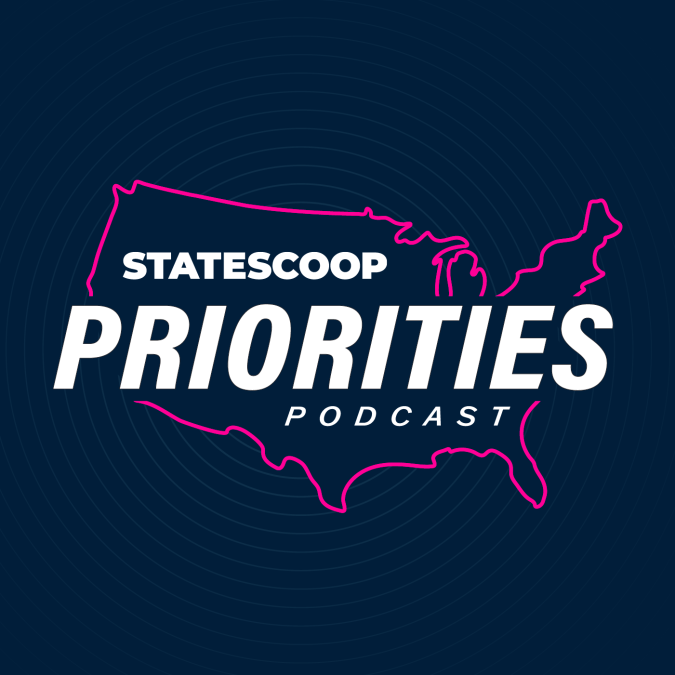 Data is key to performance management in Nebraska
On this week's episode of the Priorities Podcast, Nebraska CIO Ed Toner tells Colin Wood his perspective on how states should use data analysis as part of performance management efforts across government.
Toner, who's been Nebraska's CIO for nearly seven years, says his office puts a premium focus on performance management. For his office, data is the starting point for any sort of major decision, he says. Earlier in his tenure, Toner led a major consolidation effort in state government. Since then, he says the state's data-driven approach to modernization has continued to result in cost savings.
Then, Texas CISO Nancy Rainosek, and deputy CISO Matthew Kelly, give Technology Editor Benjamin Freed an update on the state's TexRAMP effort. The program, a cloud vendor assessment program modeled after FedRAMP, kicked off in earnest last year after several pieces of cybersecurity legislation were signed into law. Texas' program is also part of StateRAMP — a consortium of service providers, assessment organizations and government officials. StateRAMP's standards are being used in 10 states, including Texas.
The bill that created TX-RAMP in 2021 also required state agencies to establish an agency data governance program to identify data assets, as well as to allow better data management statewide.
In the news this week:
Agencies in Montana's state government are competing to take services 100 percent digital.
Cleveland has a new innovation and technology lead.
The Multi-State Information Sharing & Analysis Center will receive $11 million as part of the $1.5 trillion omnibus spending bill President Joe Biden signed this week.
StateScoop's Priorities Podcast is available every Thursday. Listen more here.
If you want to hear more of the latest across the state and local government technology community, subscribe to the Priorities Podcast on Apple Podcasts, Google Podcasts, Soundcloud, Spotify and Stitcher.