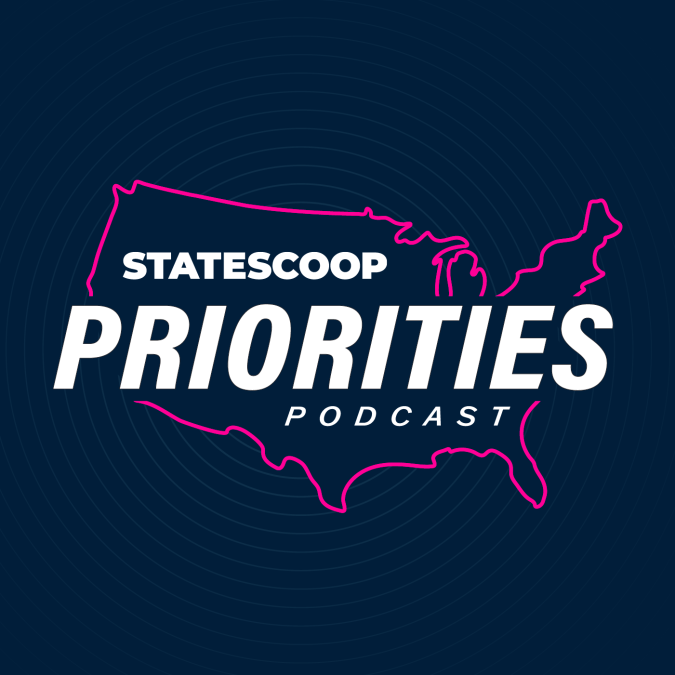 Cincinnati sewer district taps sensors for better data on dumping, COVID-19
On this week's episode of the Priorities podcast, Scott Bessler, the assistant superintendent for the Metropolitan Sewer District of Greater Cincinnati, says a new sensor program holds potential for how the city processes waste.
Bessler's department is using technology from Kando — a company that has deployed sensors in water systems in Israel and major cities in the U.S. — including Los Angeles and El Paso, Texas — to help agencies identify trends and to detect the presence of viruses, including COVID-19. Bessler says the department is in the first weeks of a pilot program with Kando and he's hopeful it will help the city spot illegal dumping before chemicals can damage water treatment plants.
Separately from the Kando pilot, the city has since the early days of the pandemic used sensors to detect COVID-19 four of its largest wastewater plants.
Later on the podcast, Wyoming Chief Information Officer Bill Vajda says he's focusing predominantly on his team and the culture as he implements a zero-trust architecture and identity and access management.
Vajda says he's not interested in working on certain technologies "for the sake of doing it," but rather on efforts that line up with the goals of the governor and state agencies.
In the news this week:
New York state has a new chief information security officer: Chris Desain. He joins the post after working as the director of the cyber incident response team at the state's counterterrorism office.
Bitcoin has lost half its value in the months since Miami Mayor Francis Suarez made public the city's attempts to capitalize on cryptocurrency through a partnership with CityCoins. Some cities have announced plans to step away from exploring and investing in crypto, while others press on.
Low-code and no-codes software development made big waves during the pandemic, but many government IT leaders are encouraging caution, citing potential security vulnerabilities and shadow IT.
Read more from StateScoop & EdScoop's special report on emerging tech.
StateScoop's Priorities Podcast is available every Thursday. Listen more here.
If you want to hear more of the latest across the state and local government technology community, subscribe to the Priorities Podcast on Apple Podcasts, Google Podcasts, Soundcloud, Spotify and Stitcher.