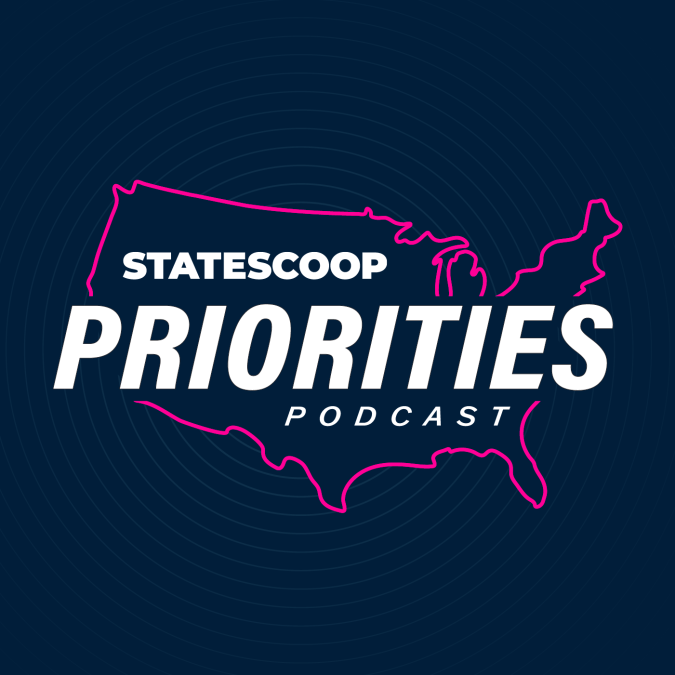 How Wyoming's CIO is 'anticipating tomorrow'
On the Priorities podcast, Wyoming CIO Bill Vajda says how he handles the state's day-to-day IT business is informed by a desire to prepare for the future.
"I think people, when they look at the end of the year, it brings a certain amount of closure," Vajda says on the podcast. "We're in the trenches every day, we're trying to make sure that we're not only taking care of today's business, but anticipating tomorrow."
Vajda started in the role earlier this year. He'd previously served as CIO in Alaska, and at the U.S. Department of Interior.
Also on the show, Wyoming Chief Data Officer Drew Dilly says the state's data governance council is prompting good momentum for further growth in the state.
Later on in the show, Michigan's Jayson Cavendish explains how the state is centralizing reporting and data sharing with its cybersecurity and infrastructure program.
StateScoop's Priorities Podcast is available every Thursday. Listen more here.
If you want to hear more of the latest across the state and local government technology community, subscribe to the Priorities Podcast on Apple Podcasts, Google Podcasts, Soundcloud, Spotify and Stitcher.