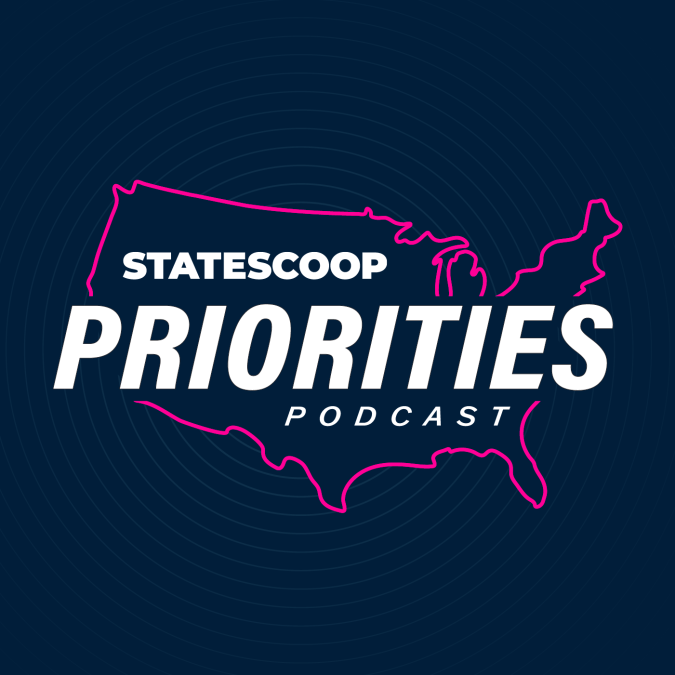 California fights misinformation with COVID-19 chatbot
On this week's episode of the Priorities Podcast, Yurina Melara, the multiethnic press secretary for the California Department of Public Health's COVID-19 Vaccine Task Force, says a chatbot has processed more than 4,000 conversations in two languages since it launched in April.
Melara, along with her fellow press secretary, Ashley Clark, tells StateScoop's Colin Wood the task force built the WhatsApp-based chatbot to help spread accurate information about the vaccines for COVID-19, specifically in an effort to reach Hispanic communities been swarmed by misinformation about the jabs.
Though no plans are currently in the works, Melara says the chatbot could eventually used for other public health communications efforts — beyond anti-misinformation efforts.
In the news this week:
Virginia's IT agency has completed a move to a new, cloud-enabled data center. The transition moved operations and data from all 65 of the Commonwealth's agencies to a new facility, leaving behind a 193,000 square foot warehouse. Virginia CIO Bob Osmond called the migration a milestone for the state.
Fort Worth, Texas, is expanding a free Wi-Fi network for residents with limited internet access. A new effort from the city will provide free connections for about 40,000 residents in five historically underserved neighborhoods. The project is a collaborative effort between city agencies, school districts, neighborhood groups and tech vendors, including Cisco.
Arlington County, Virginia CIO Jack Belcher is moving into a new advisory role after 22 years. Belcher will become the county's chief technology innovation officer, while deputy CIO Norron Lee will take over the lead IT job. In the new role, Belcher will offer county executives insights on innovation, digital strategy and partnership with other sectors.
StateScoop's Priorities Podcast is available every Thursday. Listen more here.
If you want to hear more of the latest across the state and local government technology community, subscribe to the Priorities Podcast on Apple Podcasts, Google Podcasts, Soundcloud, Spotify and Stitcher.