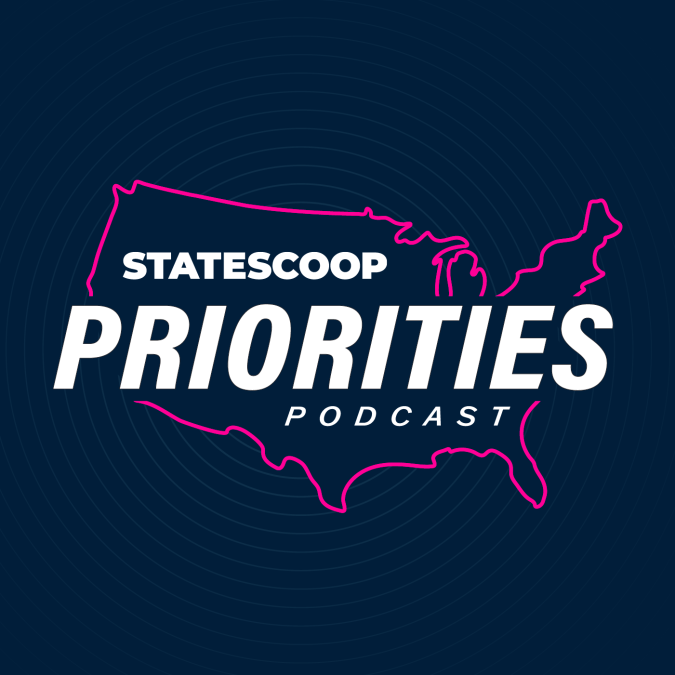 Are ransomware attacks really on the downswing? It's complicated
On this week's episode of the Priorities podcast, Recorded Future intelligence analyst Allan Liska tells StateScoop Managing Editor Benjamin Freed that while ransomware attacks appear to be happening less than last year, there's still plenty of reason for public sector leaders to stay on guard.
Liska's data was a key part of a report earlier this year from the Ransomware Task Force, which found that there had been 64 documented attacks on local governments, schools and hospitals through May 2022, compared with nearly 150 over the same period a year prior.
The attacks, though fewer in number, continue to be costly and devastating to operations.
In the news this week:
Georgia CTO Steve Nichols is leaving state government after 20 years. Nichols, who joined the Georgia Technology Authority in 2002, is joining the consulting firm Gartner and focusing on their state and local practice.
The Cybersecurity and Infrastructure Security Agency is releasing a guide to digital threats facing state and local election officials. The guide aims to help election administrators and their staffs protect themselves against threats including phishing, ransomware, email scams, DDoS attacks and more.
Alaska Gov. Mike Dunleavy is creating a new statewide broadband office to help the state coordinate and accept funding from the federal government. The new office will help residents in rural regions afford the premiums they're charged for reliable internet service.
StateScoop's Priorities Podcast is available every Thursday. Listen more here.
If you want to hear more of the latest across the state and local government technology community, subscribe to the Priorities Podcast on Apple Podcasts, Google Podcasts, Soundcloud, Spotify and Stitcher.