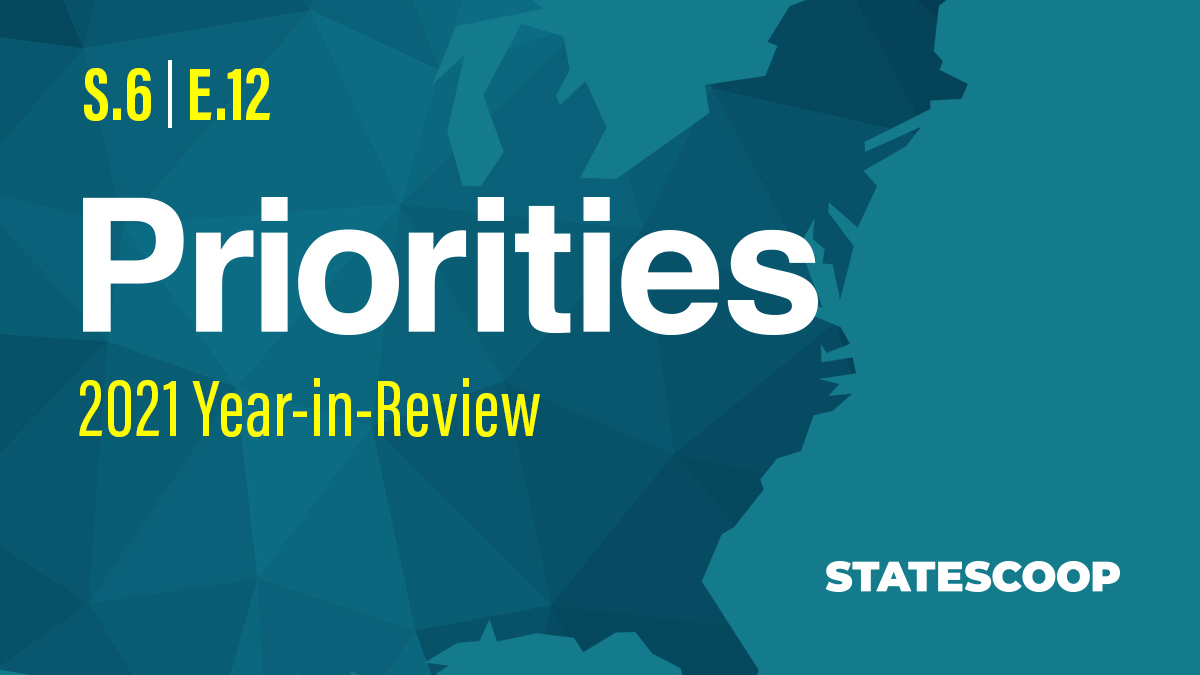 2021 brought evolutions in IT, broadband funding
In StateScoop's final podcast of 2021, its editors look back on the biggest stories of the year and what they mean for state and local government. Included topics are the tribulations of the pandemic (such as the struggle to roll out vaccines and their associated appointment systems), the growth of the govtech giant Tyler Technologies, the advent of city-based cryptocurrencies and the evolution of cybersecurity.
Listen to archived episodes of Priorities from Season 5 (2020),  Season 4 (2019), Season 3 (2018), Season 2 (2017) and Season 1 (2016). Catch all of StateScoop's podcasts on Soundcloud, Apple Podcasts, Spotify, Google Play, Stitcher or Alexa's TuneIn.