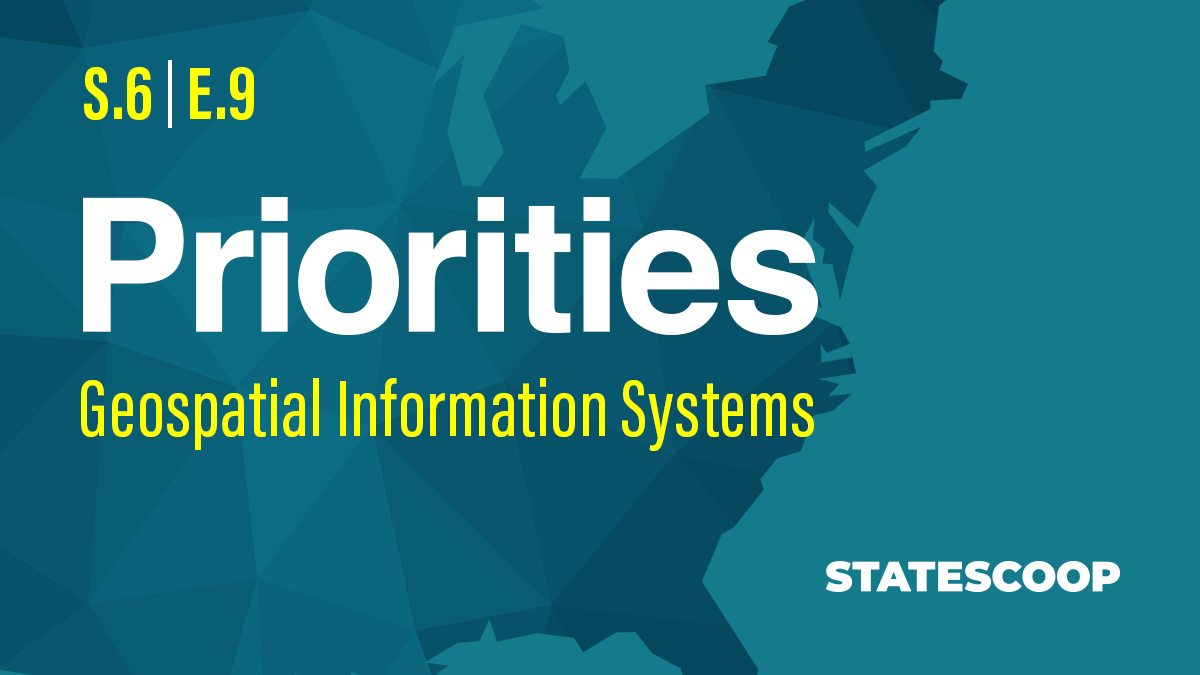 Murder hornet tracking, wildfire response get GIS boost
Between mapping the latest COVID-19 outbreaks and tracking wildfires, geographic information systems officials on the west coast are staying busy these days and gaining new recognition. And then there are the murder hornets.
Washington's GIS coordinator, Joanne Markert, says on the Priorities podcast that she believes her recent work, including efforts to control populations of Asian giant hornets — the invasive insects that got their deadly nickname by ripping honeybees to shreds — elevated the profile of technology and GIS. 
"It showed us across our state that geography matters and that we need to know where people are, we need to know what our case counts are, we need to know where the murder hornets are, we need to know where the wildfires are," Markert says on the podcast. "What is really did was take that geography and put it into business decisions. It wasn't just sort of a map on the side. It's really about how we make decisions as a state."
Markert says it may be a coincidence, but she also received new funding to build a platform for natural hazard mitigation data. That will be developed over the next two years, she says, and then it could be expanded for other purposes, such as renewable energy initiatives or salmon recovery.
GIS was critical, she says, in the state's efforts to control the hornets, which migrated into the state from Canada last year. Officials at the Department of Natural Resources used dental floss to attach a transmitter to a hornet and follow it back to its nest, she says, while a mobile app recruited the help of residents who could report sightings of the pests.
"In one case a homeowner submitted a video from a Ring doorbell that they thought was a murder hornet and in fact it was," Markert says. "And so that became a very important piece of information that we were able to use to track down these little insects."
And as wildfires have razed the West in recent years, GIS has played a growing role in response, says Daniel Stoelb, the GIS program coordinator for the Oregon Office of Emergency Management. Stoelb explains on the podcast how his office last year developed a platform that puts data into the hands of emergency management personnel, improving their decision-making capabilities and interagency coordination.
"Those jurisdictions that did not have a local GIS capability were able to rely upon a neighboring jurisdiction or a jurisdiction that was a few counties away but was able to integrate and assist and provide that GIS assistance to update those boundaries for them," Stoelb says. "In a lot of cases it's a one-man show for emergency management and we wanted to be able to provide the adequate support to inform our folks."
On this episode:
Joanne Markert, Washington state GIS coordinator
Daniel Stoelb, GIS program coordinator for the Oregon office of Emergency Management
Colin Wood, managing editor of StateScoop and EdScoop
Listen to archived episodes of Priorities from Season 5 (2020),  Season 4 (2019), Season 3 (2018), Season 2 (2017) and Season 1 (2016). Catch all of StateScoop's podcasts on Soundcloud, Apple Podcasts, Spotify, Google Play, Stitcher or Alexa's TuneIn.