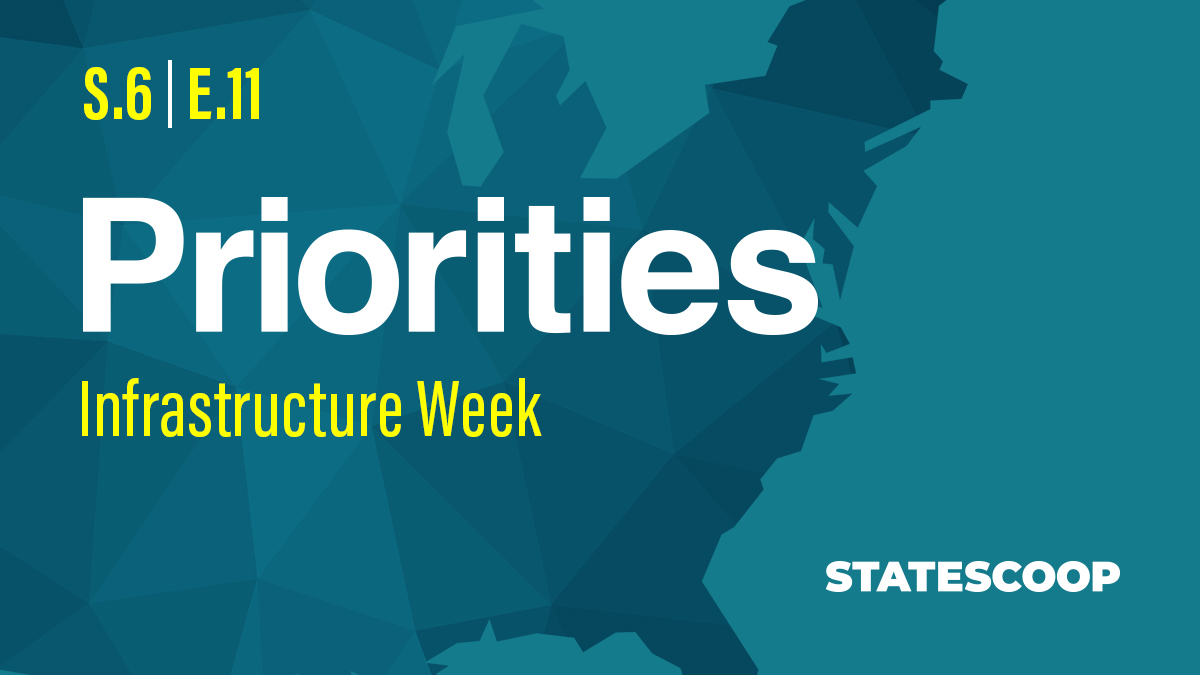 On infrastructure funding, states need to get 'creative'
President Joe Biden signed the $1.2 trillion infrastructure bill this week, and for states and localities that means $65 billion in new broadband funding and $1 billion for cybersecurity improvements.
Matt Pincus, the government affairs director at the National Association of State Chief Information Officers, told StateScoop the reception among his group's membership has been all positive.
"We're still in digest and wait-and-see mode, but I would say the general feeling among state CIOs and state CISOs is certainly one of excitement," Pincus said on StateScoop's Priorities podcast.
But he also said NASCIO isn't "spiking the football" in celebration just yet, as there's still much work to do as states work with the Cybersecurity and Infrastructure Security Agency and the Federal Emergency Management Agency to develop the application process and set deadlines. And after the funding is divided, he said, the numbers won't be as impressive.
"You're not looking at a significant windfall of funding, so states are going to need to be creative in what they do," Pincus said. 
Michael Geraghty, New Jersey's chief information security officer, told StateScoop the funding is "a great step in the right direction for cybersecurity," but also said "this can't be a one-shot deal."
"I don't know that there's going to be enough for each individual organization, so we gotta figure out how we share that across the collective and how we share those resources going forward," Geraghty said. 
He cited multi-factor authentication as one among many needs as more people gain access to online services.
"I look at the irony of broadband," he said. "We're pushing more people onto the internet, we're providing more and more services. And yet we're not providing security at the same level. We're actually adding risk as we add more and more people onto the internet using broadband. So these dollars are really critical to stem the tide of the additional risk we're going to incur."
On this episode:
Colin Wood, managing editor of StateScoop and EdScoop

Benjamin Freed, tech editor of StateScoop and EdScoop

Matt Pincus, director of government affairs for the National Association of State Chief Information Officers

Michael Geraghty, chief information security officer for the State Of New Jersey
Listen to archived episodes of Priorities from Season 5 (2020),  Season 4 (2019), Season 3 (2018), Season 2 (2017) and Season 1 (2016). Catch all of StateScoop's podcasts on Soundcloud, Apple Podcasts, Spotify, Google Play, Stitcher or Alexa's TuneIn.