NTIA issues waiver for BEAD program's steep financial requirements
The National Telecommunications and Information Administration issued a waiver for its major broadband funding initiative, opening new financial options for internet providers.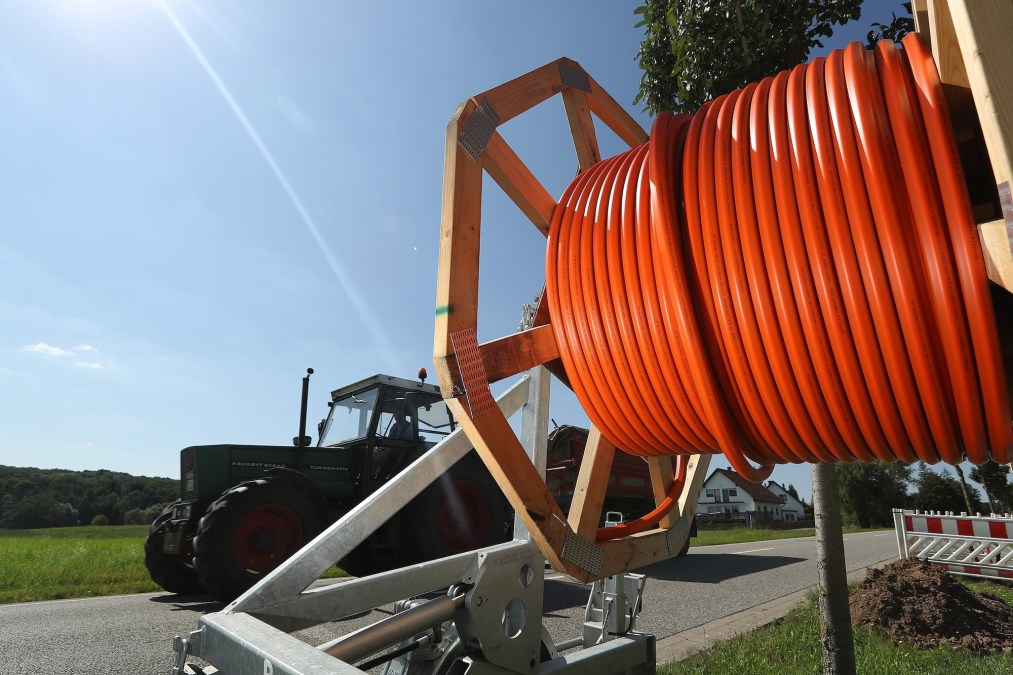 After petitions by internet service providers and lawmakers, the National Telecommunications and Information Administration on Wednesday announced it's providing a waiver for the Broadband Equity, Access, and Deployment program that will allow companies to use a wider variety of financial instruments.
The announcement follows several requests this year by regional internet providers, trade groups and a bipartisan coalition of senators who noted that the BEAD program's requirement of a 25% letter of credit would stifle the nationwide rollout of high-speed internet. The NTIA's waiver adds new financing options and opens the possibility for companies to put up smaller percentages of project costs as collateral.
In a blog post entitled "Ensuring Robust Participation in the BEAD Program," the federal agency thanked those who'd pointed out the challenges posed by the program's financial requirements.
"Being a good steward of taxpayer dollars also means encouraging robust participation from Internet service providers (ISPs) of all types and sizes," the announcement reads. "Inclusivity is key: where larger ISPs may have the resources to deploy quickly, smaller providers often have unique expertise in serving some of the hardest-to-reach communities in America. When providers compete for BEAD funding, states and territories can more efficiently spend their allocations and make the most of this historic investment."
The waiver adjusts the provisions of the BEAD program's notice of funding opportunity, which sets requirements for participation. The waiver adds options such as lines of credit from credit unions and performance bonds.
It also opens the possibility of participants to reduce letter-of-credit obligation below 25% over time or reduce the amount of their performance bonds below 100% over time. In some cases, it allows initial letters of credit or performance bonds to be just 10% of a subaward, with some stipulations.
"By providing an expanded universe of potential issuers of LOCs and specific, permissible alternatives to the LOC requirement, NTIA remains faithful to our objectives of encouraging robust participation from a broad range of service providers while giving states and territories more ways to ensure that grant recipients can build a high-quality network and operate it for years to come," the announcement reads.
The NTIA also said that states can request waivers for additional circumstances not covered by this waiver, adding: "Achieving Internet for All requires a whole-of-nation approach at every step, and we will continue to collaborate as we implement this historic initiative."
The waiver was well received by industry groups, such as the Fiber Broadband Association, which represents hundreds of internet service providers.
"This is an important step toward ensuring more midsize and small providers, which have long supported underserved communities, have fair opportunity to participate in the historic BEAD program and connect Americans to high-speed fiber broadband," Gary Bolton, the association's chief executive, said in a statement shared with press. "We look forward to continuing our work with NTIA and addressing any actions needed to make reliable broadband a reality for all Americans."
The Schools, Health & Libraries Broadband Coalition, which was among the groups to join in earlier petitions, decried the original requirements because they "disadvantaged smaller, non-profit, municipal and community-based organizations that cannot afford to sock away 25% of the project's costs upfront in addition to providing 25% match funding."
"The waiver grants States the flexibility to reduce or waive the letter of credit obligations based on meeting certain build-out milestones, which is fiscally prudent while also encouraging a variety of Internet Service Providers to participate in the program," reads a statement released by the group Wednesday. "More competition will reduce prices for anchor institutions and will lead to more effective use of the BEAD funds."
States are meanwhile formulating plans to blanket their states with high-speed internet access via the $42.5 billion made available by the BEAD program. The Biden administration announced BEAD funding allocations this past June. Texas received the most — more than $3.3 billion, followed by California at $1.9 billion and Missouri at $1.7 billion. Nineteen states were each awarded more than $1 billion.
Delaware Gov. John Carney last week claimed that his state, the nation's second-smallest state geographically at 2,489 square miles, will be the first to achieve universal broadband access.