New Mexico CIO to become adviser to governor
Peter Mantos, New Mexico's CIO since June 2022, will leave that role and join Gov. Michelle Lujan Grisham's office to oversee IT projects.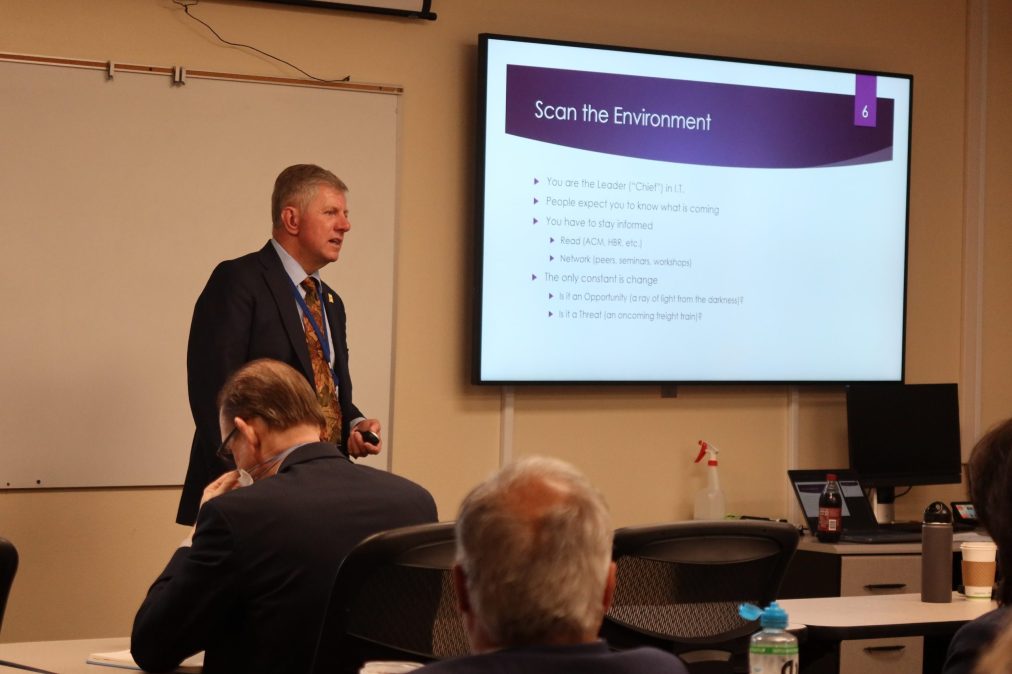 New Mexico Gov. Michelle Lujan Grisham said Thursday that Peter Mantos, the state's chief information officer and secretary of the Department of Information Technology, will leave those roles to serve in a new capacity overseeing IT projects related to the governor's agenda.
The announcement came a little less than a year after Lujan Grisham appointed Mantos as her administration's latest CIO and IT secretary. Mantos had previously spent decades in the private sector.
"I am grateful for the new opportunity to continue to work in the Governor's office and help her fulfill her promises to New Mexicans," Mantos said in a brief press release. "I appreciate the time and dedication of the DoIT employees over the past year, and I am proud of the accomplishments we produced together."
Reasons for the sudden leadership change were not apparent, though according to the Santa Fe New Mexican, Mantos will earn about $40,000 less annually in his new role in the governor's office. Lujan Grisham, a Democrat, was elected to a second four-year term last fall.
Shortly after his appointment last year, Mantos told StateScoop he was focused primarily on cybersecurity governance, broadband expansion and building a "customer-centric" government. Lujan Grisham recently signed legislation on several of those fronts, including a bill permanently establishing a statewide cybersecurity office and several measures aimed at making broadband construction easier and reducing consumer rates.
Lujan Grisham's office said that Raja Sambandam, New Mexico's chief information security officer, will serve as interim CIO and IT secretary until a new successor for Mantos is found. Sambandam served as interim CIO in 2021 and 2022 before Mantos' hiring, a period that included a widespread ransomware attack affecting Bernalillo County, which includes Albuquerque.