How one Arkansas county is fighting food insecurity
Community leaders in Crittenden County, Arkansas, hope a new website funded by the CDC will help drive more needy people to support services.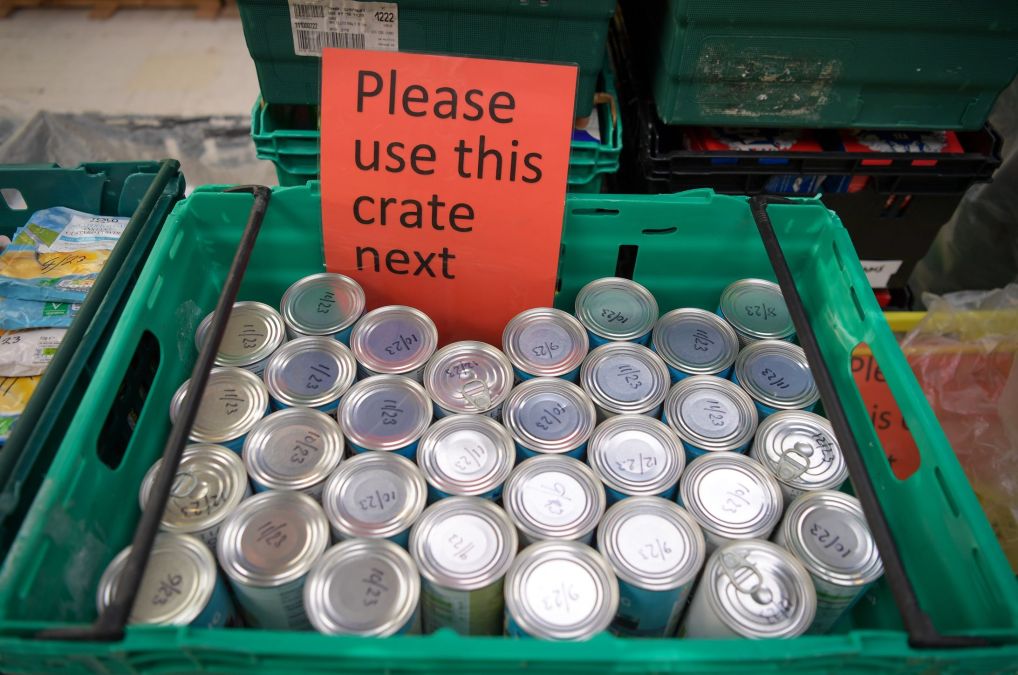 Statistically, the people of Crittenden County, Arkansas, aren't doing great. On average they suffer from more diseases and have less money than most of their neighbors. The county's biggest city, West Memphis, doesn't have public transportation, and a recent round of layoffs at a major employer has even more people than usual showing up at local food banks.
But community organizers and government leaders are hopeful that a recent grant from the Centers for Disease Control and Prevention will help point more needy people toward the region's support services. Crittenden County was one of 20 state or local governments last fall to receive funding through the CDC's Social Determinants of Health Accelerator Plans, and Crittenden used a $120,000 grant to fund social research and development of a website, which launched last month.
The site, called Connect Crittenden, contains a search box connected to a platform called Findhelp, a directory of free and discounted services covering everything from child care to legal aid. Kendra Phillips, the website's project manager, told StateScoop her team spent months combing 1,600 directory listings to ensure contact information was correct and that the services were still active. From "unhealthy habits" to a high incidence of food insecurity, Phillips said the region's populace faces major challenges.
"There are so many unmet needs, so many people that are suffering, so many opportunities and missed opportunities that I wanted to address through this grant program," said Phillips, a practice administrator at Graham Primary Health Care in West Memphis.
Crittenden County ranks 71st out of 75 Arkansas counties for health outcomes. Two-thirds of residents have hypertension and three-quarters are overweight. It scores in the 93rd percentile of the social vulnerability index, and historical practices of racial segregation have sowed mistrust with the medical system among African Americans, Phillips said.
But beyond the region's core social issues, there are also challenges of infrastructure that organizers hope federal aid can address. West Memphis' newspaper only runs weekly, and many lack a reliable broadband connection or the know-how to use one. Tawana Bailey, West Memphis' director of community outreach, said the region is working to improve its broadband, and a potential partnership with Memphis Area Transit Authority could bring public buses back after it discontinued service there in 2014.
"I'm new to this area and one of the strange things I found when I moved here is even the school bus system does not run in West Memphis," Bailey said. "There are seven elementary schools and three junior highs, so if you live within a mile radius of those areas, you walk. And right now it feels like 107 outside, so then you have heat-related injuries and different things like that."
Domestic-violence groups have been draining their coffers by hiring expensive taxi services to shuttle their clients around, and university students have a hard time getting to the campus, she said. To circulate information about the region's services, Bailey said the city created a paper document for circulation, but she hopes the new website will drive more people to resources they need for basic necessities.
One of the county's main charities, the Good Neighbor Love Center in West Memphis, dropped its proof-of-income requirement during the pandemic, but price inflation is bringing even more people in its doors, Bailey said. And workers at a West Memphis facility operated by Carvana became casualties in May of the online used-car retailer's mass layoffs.
"The center, especially during COVID, has seen an uprise in the number of clients that we serve each day," she said. "Food prices in the stores are going up so now they can't afford it."