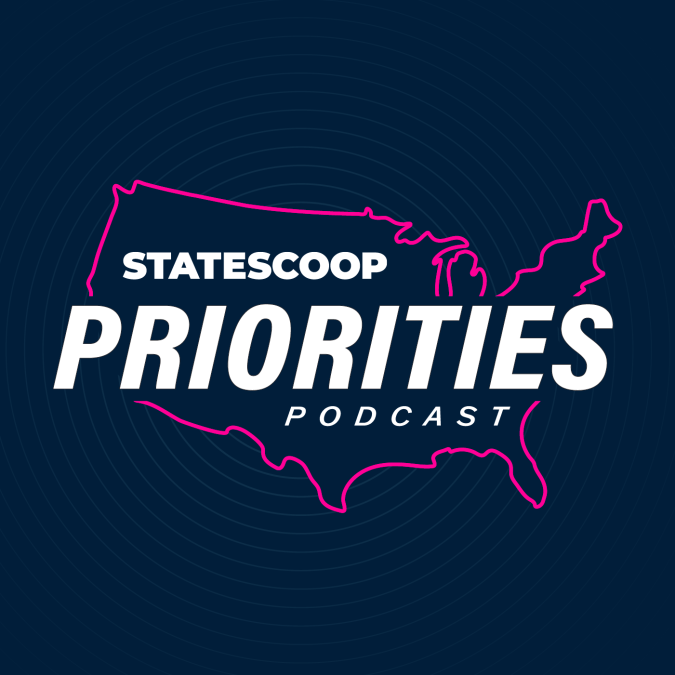 Why Rhode Island is betting on blockchain
On the Priorities podcast, Rhode Island Department of Commerce Secretary Liz Tanner says a 2019 pilot project encouraged the state to introduce blockchain technology to help modernize business registration services.
The pilot centered on credentials for certified public accountants and was the result of Tanner being "extremely cautious," she tells StateScoop's Keely Quinlan.
"We purposely chose something that was not risky, that was very boring, that didn't give government any chance to fail," Tanner says. "That was important to us to make sure that we could show success and then build and grow upon that success."
Now, the department has finalized a request for proposal seeking a partner to help make that happen.
"We're very excited to finally get the opportunity to take a look at who has applied [to the RFP] and to see who can most benefit the state of Rhode Island," Tanner says. "Government can't fail, so we know we need to do something that's going to quickly benefit the state so we can continue to grow it."
In the news this week:
New York State CIO Tony Riddick is retiring. Riddick, who joined the state in December 2020, will step down at the end of this month. Before becoming New York's state CIO, Riddick was the CIO of the U.S. Virgin Islands. He said he's relocating to Florida, where he and his wife own a home.
Ernst & Young is building a Center for Government Modernization. The new think tank will be centered around providing an assist to governments in upgrading their IT systems. Through new research, events and best practice demonstrations, the center will provide leaders a chance to learn more about the latest in modernization.
Nevada Secretary of State Cisco Aguilar is requesting new funding from the legislature to update two major computer systems. Aguilar is looking for $30 million for a new centralized voter registration system, and $15 million for an overhaul of the state's business licensing portal.
StateScoop's Priorities Podcast is available every Thursday. Listen more here.
If you want to hear more of the latest across the state and local government technology community, subscribe to the Priorities Podcast on Apple Podcasts, Google Podcasts, Soundcloud, Spotify and Stitcher.